A GUEST ROOM JOOSH UP
My Guest Bedroom is a tricky space to furnish, the pitched ceiling means a much lower bed which means that most bedsides towered above or just looked a little, well little.  This clever shelf, part of the Made of Tomorrow Fold range is the perfect alternative.  Being wall-hung it can be positioned perfectly, its powder coating is durable enough to take any knocks and its curves add a bit of softness to the angles of the rest of the room.  Best of all a guest bedroom has no personal clutter and so the shelf can look beautiful morning, noon and night!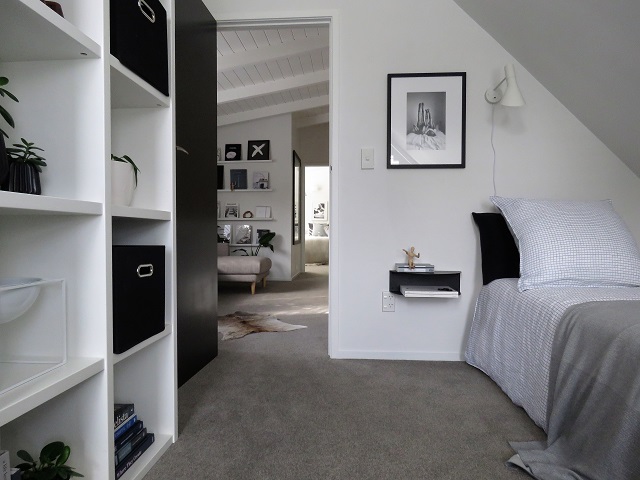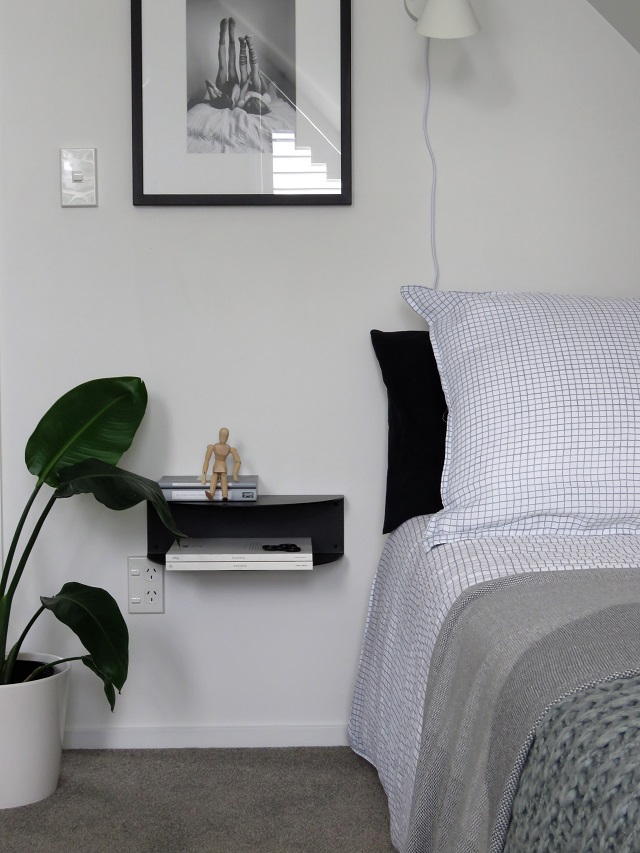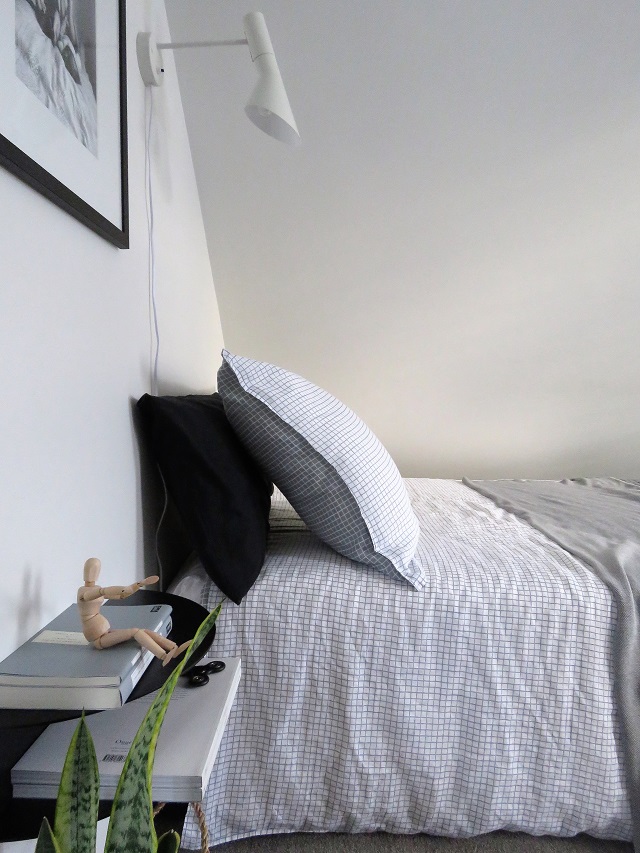 I also found this amazing Retro Light Company where I managed to get a replica 1957 AJ Wall Lamp.  My favourite wall light, ever!  Lucky for me it comes wired to plug in meaning I didn't need a costly electrician to wire it up.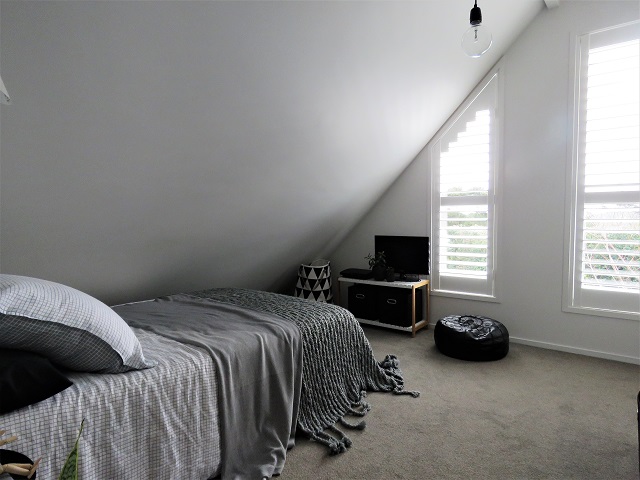 This little room is lucky enough to have its own study/dressing room and a view over the pool.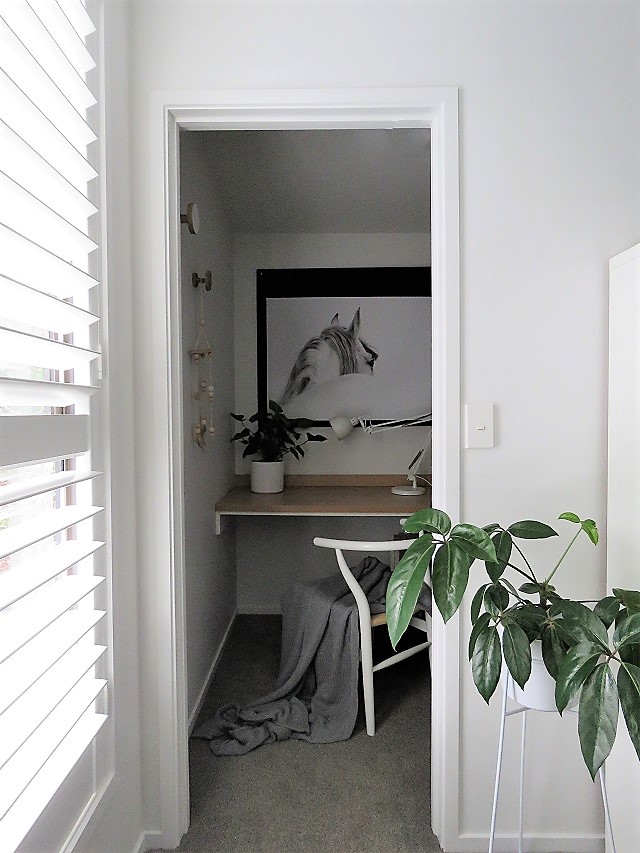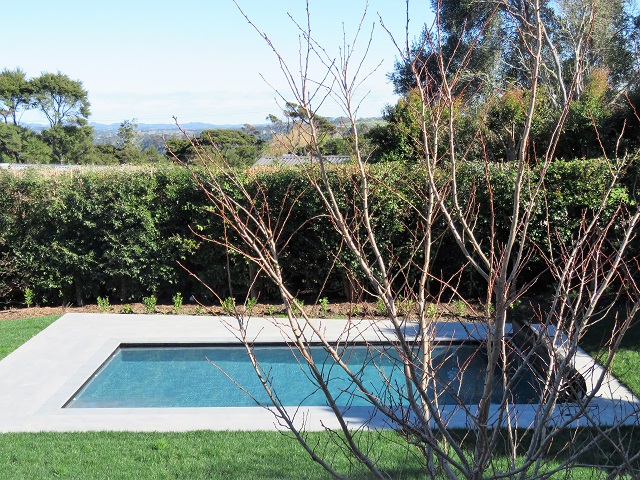 The linen Duvet is from Adairs, the little Television cabinet is the Jimmy Stand from Mocka, the black storage cubes are from Storage Box.  The walls are painted in BlackWhite by Resene and the carpet is from Flooring Xtra.
Styling and Photography by My Little House.  Interior Design by Crush.