LAYER UP
I know its getting cold when I leave the house in three or more layers and the same goes for my home.  Not being a lover of colourful rooms in my own home I turn to texture to create depth and warmth.  Texture gets your senses going!
From cow hides, to sheepskins, to wool, to cotton, to rabbit skins to deer hides, to hemp to leather, from wood to concrete to marble and even paper, my little house has it all… layered here and there I love the contrasts you can create with a textural opposite.
What do you think?  Does your little house have enough texture?
Kitchens are usually all shiny and smooth, if you want to add some warmth and texture steal this idea, simply line your island with some rustic timber, or any other element that takes your fancy!
Layer up your rugs and add some plants and baskets to open shelving.
Use large cushions to create that deep and cozy feeling.  Plants can also add a textural element.
Have you heard of JuJu hats?  They are Traditional African Tribal hats also a very popular form of wall art.  Grouped or displayed individually they create a striking 3-D piece, perfect for those who avoid more traditional art.  They are however fairly pricey, so do your homework before making a purchase.  Flux boutique and Mint Six have a good range.
Love these wall hangings each is unique and full of texture.
Add a little concrete on a table or a whole wall or floor it has beautiful depth of texture.
Ahhh Sheepskin, possibly the cheapest and most effective way to create a cozy feeling in an otherwise austere space.  Looks great in Contemporary, Country, Scandinavian and vintage interiors and of course very NZ made!
I actually feel warmer just looking at this space.  Add blankets to chairs and stools.  Mix it up with some textural opposites like the wicker shade.
Pick up the layers from the floor up; layer those rugs, add some baskets in wire and wicker and lots of cozy cushions.  Note the budget coffee table but to me this room oozes elegance!
An exposed brick wall… sigh… the stuff my dreams are made of.  Sadly not acheiveable in mylittlehouse but if you can bring-it-on!
Lots of shaggy hides paired up with sumptuous velvet a total opposite to those rustic hardwood floors.
A painted brick wall still gives you the visual texture but can coordinate colourwise with the rest of your décor.  Don't be afraid to paint wood or brick it is a stunning result.
There are so many textural elements to this space; the matting is a cheap and easy flooring and teamed with sheepskin and metallics the effect is warm and inviting.
Love a deer hide, they are soft and sumptuous to sit on, but beware they do loose their hair and are fairly pricey… a shaggy sheepskin is a good alternative for the budget conscience.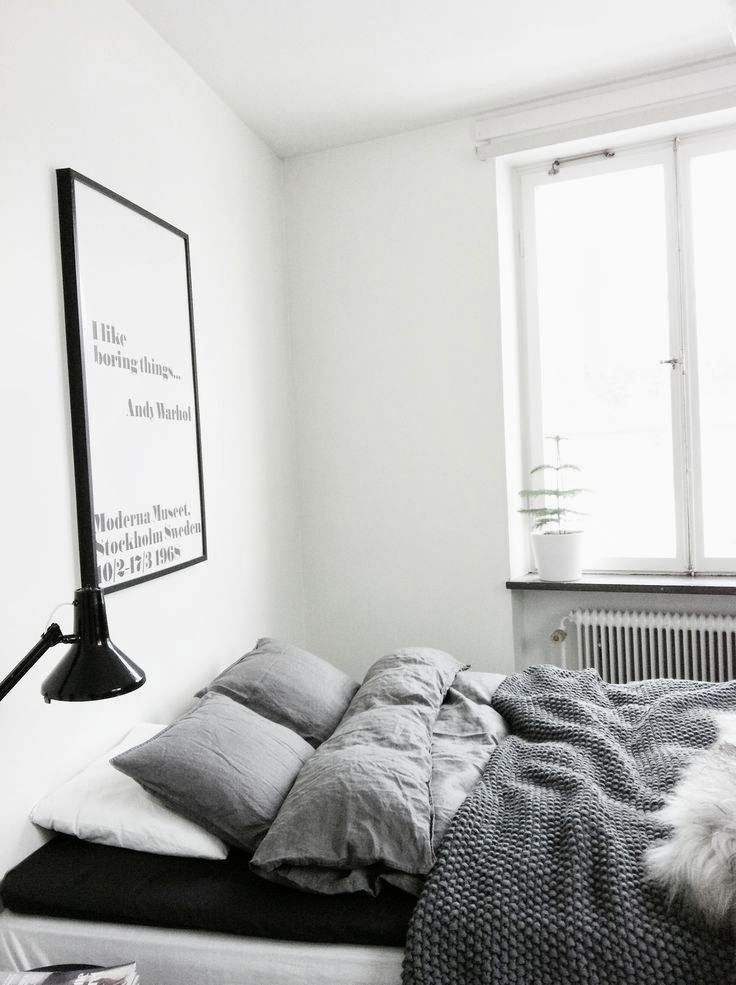 And don't forget your bed; add a chunky knit blanket, its beautiful teamed with linen and lots of lovely texture here will help you sleeeeeeeeep!
So there you have it go forth and layer both yourself and your little house.  BRRRRRRRR!