Okay so a cheap little DIY that looks fab and costs little!
Take one Mocka Stool $34.95.
Give it a light sand and prime.
Choose your paint – you can use a test pot or what you have.  Paint the top or legs or just the rim, all look lovely.
10 minutes from plain to pretty!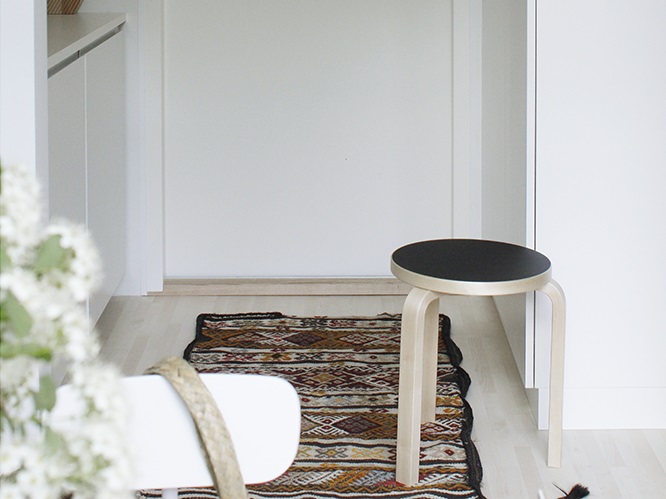 PS; they make a great beside table!
x