A QUIET NIGHT IN
For me, there is nothing better than returning home after a busy day and not having to go out again.  Yes I am a homebody; a quiet night in with some wine, some cheese and family in my little house, is as appealing as champagne on a yacht!
And so this gorgeous concrete platter from Fume, with a little halloumi, a pile of homemade Paleo crackers and of course a little coffee table styling makes for a perfect night in!
Just because you are not expecting guests doesn't mean you shouldn't take an extra couple of minutes to create a beautiful platter on an equally beautiful coffee table.  A vase of fresh flowers are always a feel good tool, and for the platter simply take a cutting of some herbs and little flowers to make your cheese and crackers look stunning.  Keep it simple, the cheese and crackers are the stars of the show, let them shine.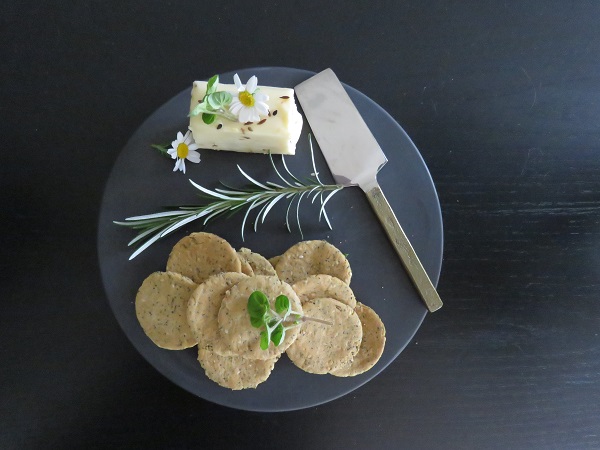 This simple cracker recipe is crunchy, delicious and the perfect size for a single bite.  You can adapt it a little to your tastes as I have.
1 Cup Almond Meal
3/4 Cup Tapioca Flour
1/2 tsp Salt
1 tsp Baking Soda
1 Tbsp Poppy Seeds
1 Tbsp Sesame Seeds
1 Tbsp Fennel Seeds or Rosemary/Thyme  (its also delicious with a little finely grated parmesan added to the mixture)
1 Tbsp Melted Coconut oil
1 Egg beaten
 and a little water
Mix all dry ingredients together, add egg, coconut oil and water and knead.  Roll out between two pieces of gladwrap (it shouldn't crumble) you can have it as thick or thin as your tastes suggest.  Cut with a small circle biscuit cutter.  Bake in a single layer for about 15 minutes at 160 degrees fan bake.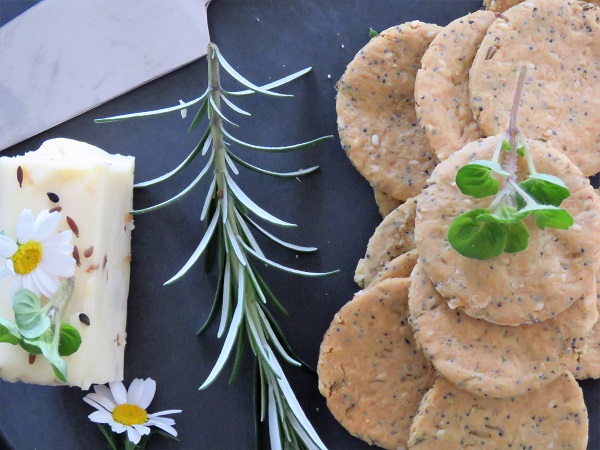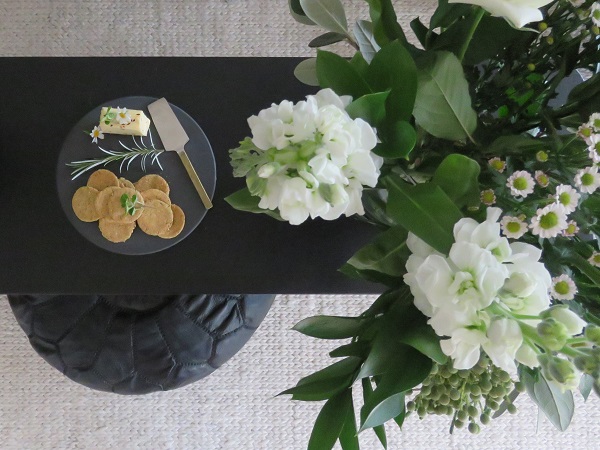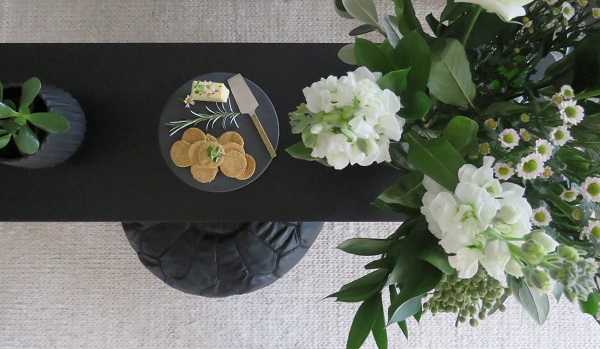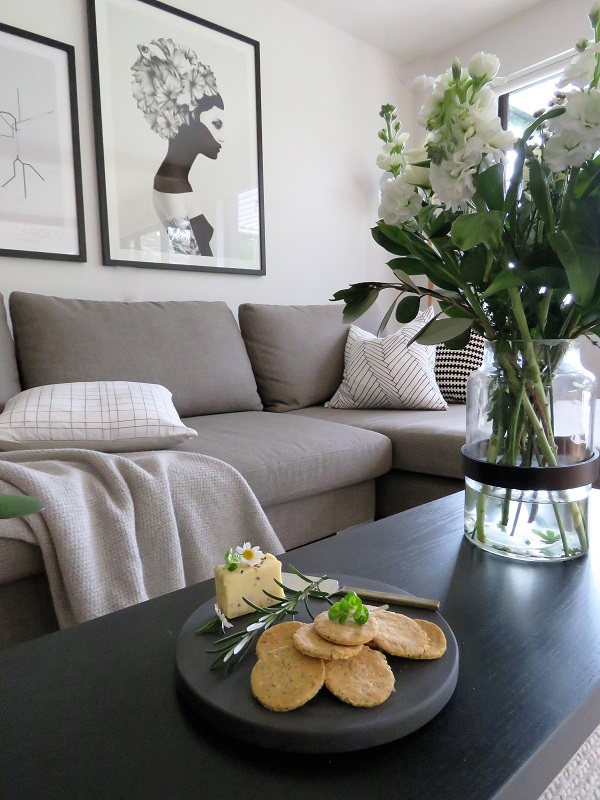 Enjoy x
Photography and Styling by My Little House