HOW MUCH WHITE IS TOO MUCH WHITE?
I've always loved homes for their quirkiness.  This said there is sometimes a need for simplicity or peace that can only be achieved by removing the very thing which makes a home unique.
For me the exposed beams created a point of difference but painting them white would provide me with a light and airey space.  In the end paint won.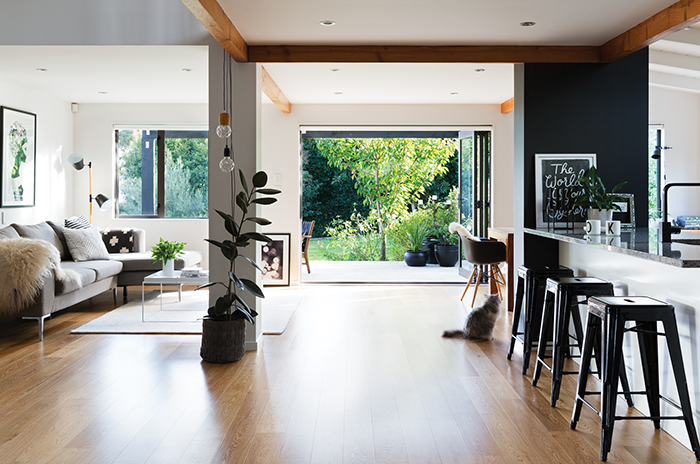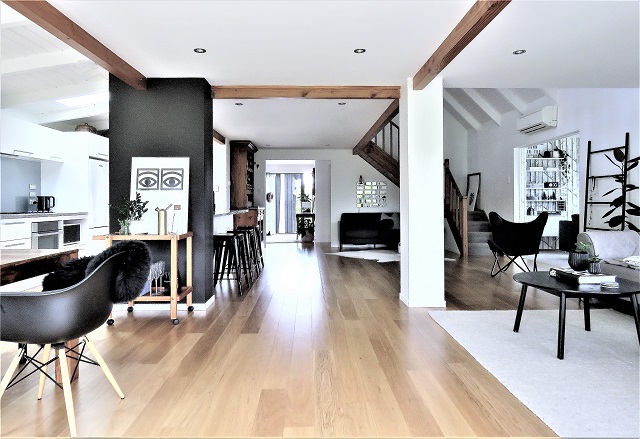 The beams added character and a point of difference, but the wood itself was Douglas Fir, it darkened the space and added a weightiness that you don't need where the ceiling height is low.
Painting over polyurethaine isn't an easy task, two undercoats of an oil based primer and at least two top coats is required, for this reason we called in the professionals.  In my mind its worth the added cost to get the right finish.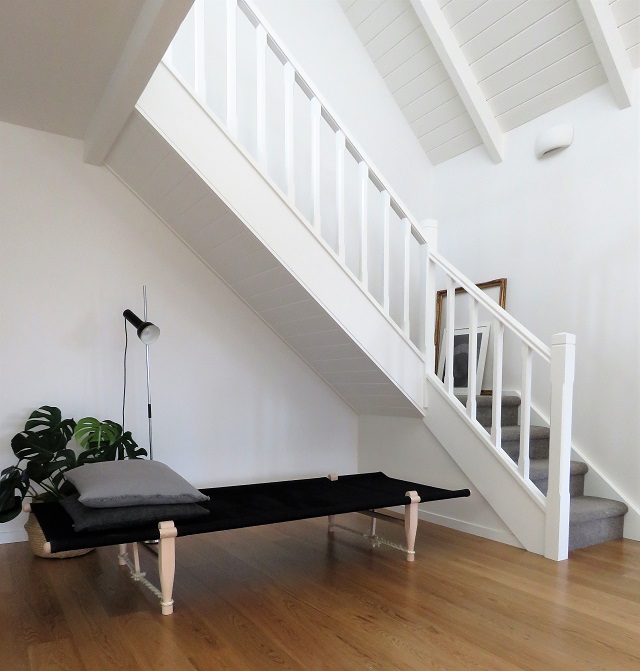 What is your preference?  Wood or White?
Photography and Styling by My Little House.  (Image 1 by Larnie Nicolson for Homestyle Magazine)