Its a grey Monday here in Auckland but why fight it with all the beautiful products available in this colour palette just go with and enjoy the serenity of a monochrome space.  These are a few of my favourite finds that are slowly making their way into my little house…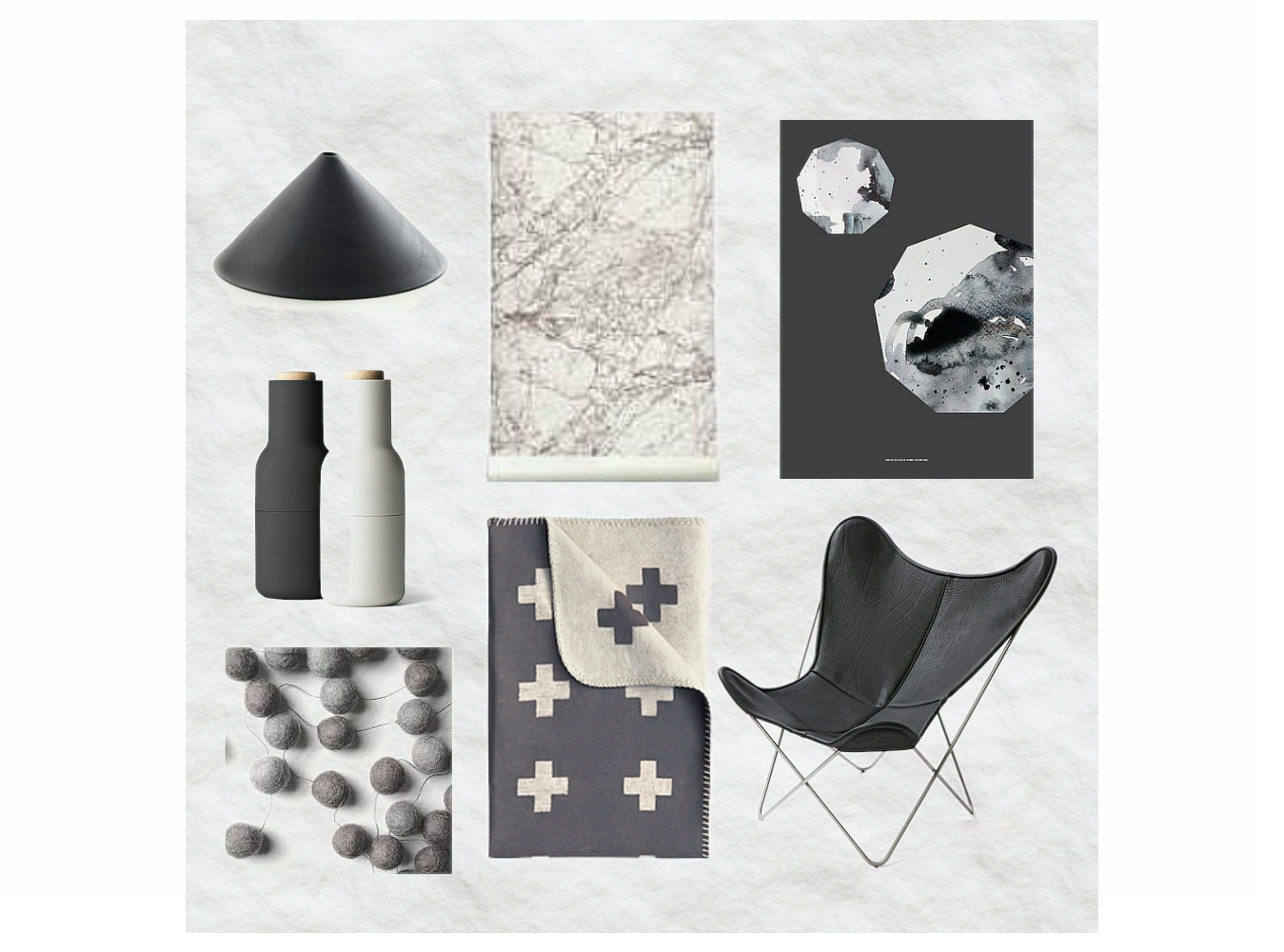 Top to bottom – Left to Right
This unusual little vase is available from Style Trader, imagine it with a single white rose bloom – stunning!
Salt and Pepper grinders always lose their grind as well as copious amounts of salt and pepper in the bottom of my spice drawer; these cool ones are from Let Liv and are top notch and there is no way they are staying in my drawer – too cool!
I love a felt ball garland they are so versatile to dress up a wall or surface, this grey one is available from Style Trader.
Marble is on trend right now, but very expensive in the raw form, this cool wallpaper from Ferm Living would look amazing behind a glass splashback or even on a feature wall.
The cross blanket from Pia Wallen never goes out of style, lucky me I recently acquired one for my birthday and I love it!
This print from Nynne Rosenvinge is gorgeous, especially framed up in black.
The BKF chair is one of my favourites and finally a replica is available from Freedom – Limited Edition only so be quick – even 'he who likes to save money' didn't hesitate when we came across it last week!
So happy shopping and remember to smile even on a cloudy grey Monday x