My style is one of those that is hard to define exactly, I love the calm of Nordic design, but alone I find it a little boring so add in a wee bit of Vintage and a touch of Mid Century with a little bit of Quirkiness and a touch of Organic Modern and there you have it.  My little house.  Does this make it an eclectic space?  In a way yes; bringing different theories together to compliment each other.
The current wall paper has vintage appeal, while the beaten copper pendant light, a little quirk, a mid century styled sofa; a little Nordic in the chair, ladder and accessories; organic refers to layers and textures along with greenery and natural timbers.  This has been me for the last five years… but time for a little change.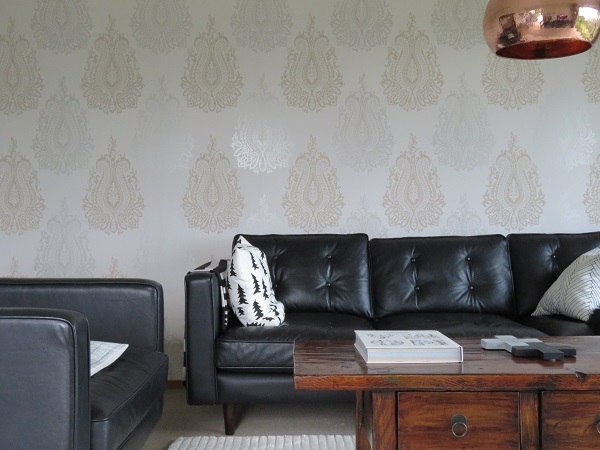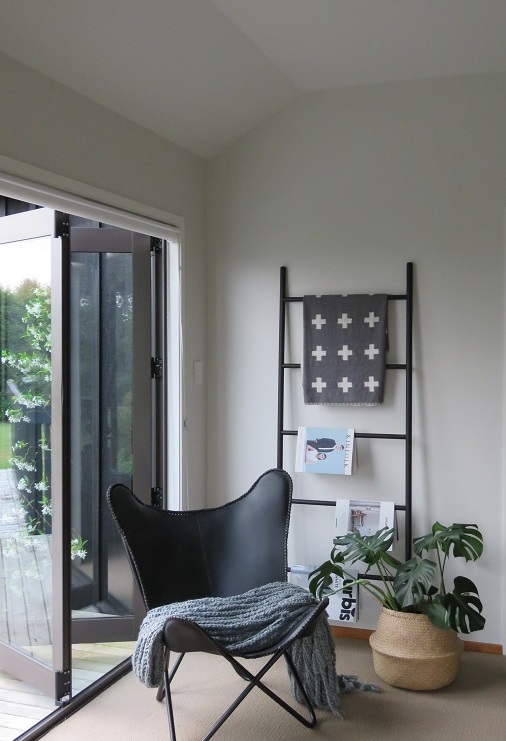 It started with this sample board; a change of paint from cream to a grey white was required, followed with a new feature wallpaper, then came the carpet and the new light fitting which ties in with some feature lights in the adjoining living space, add a few accessories and there we have it.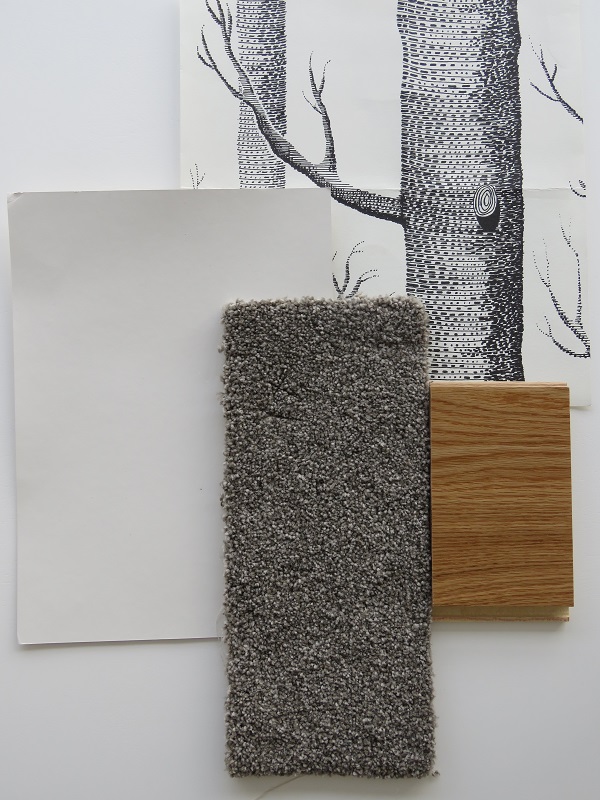 My salute to Nordic design is the classic Woods Wallpaper, which though English in origin is loved by Scandinavians; the mid century styled sofa is just too comfy to change; a touch of vintage in the new light and collection of decanters; some quirky accessories, and while amongst all the change the organic element in my little house never waivers, I love texture!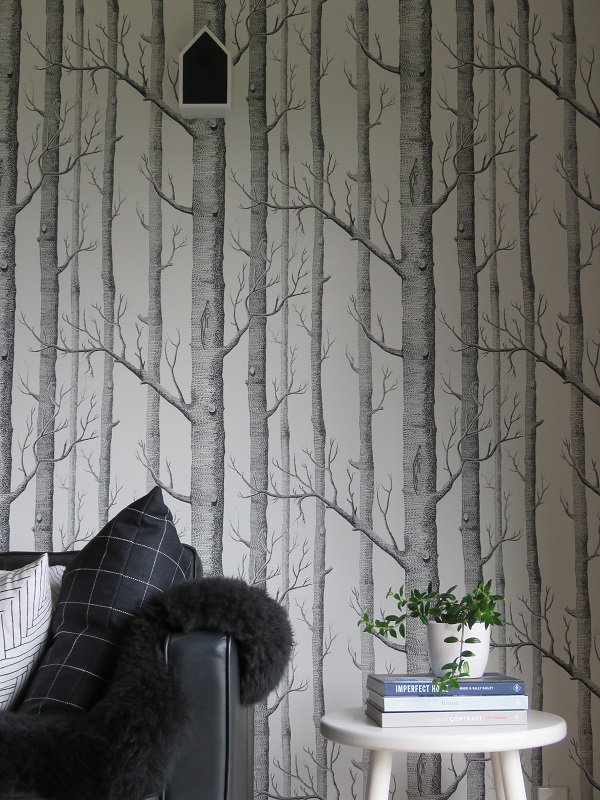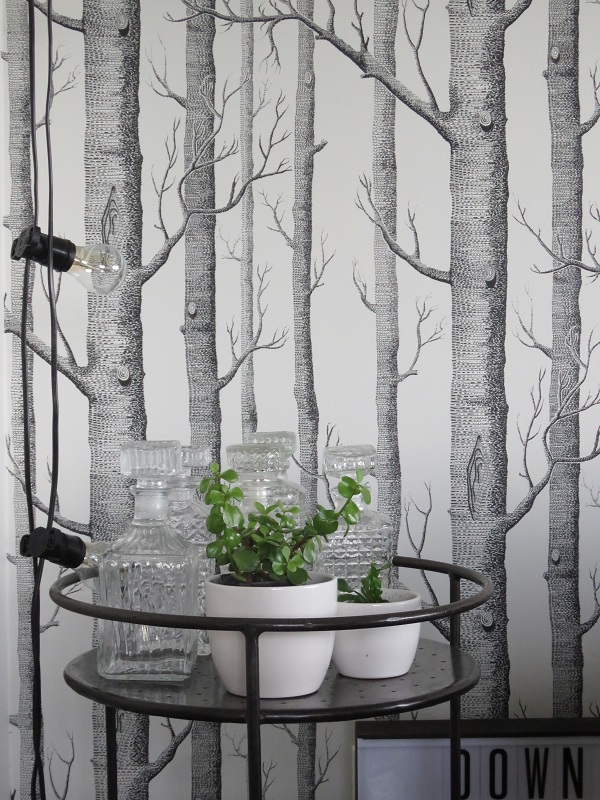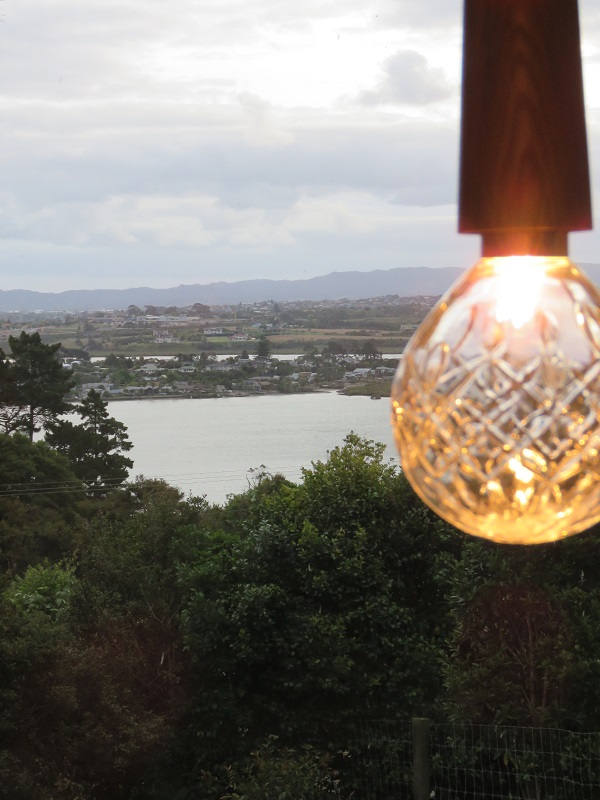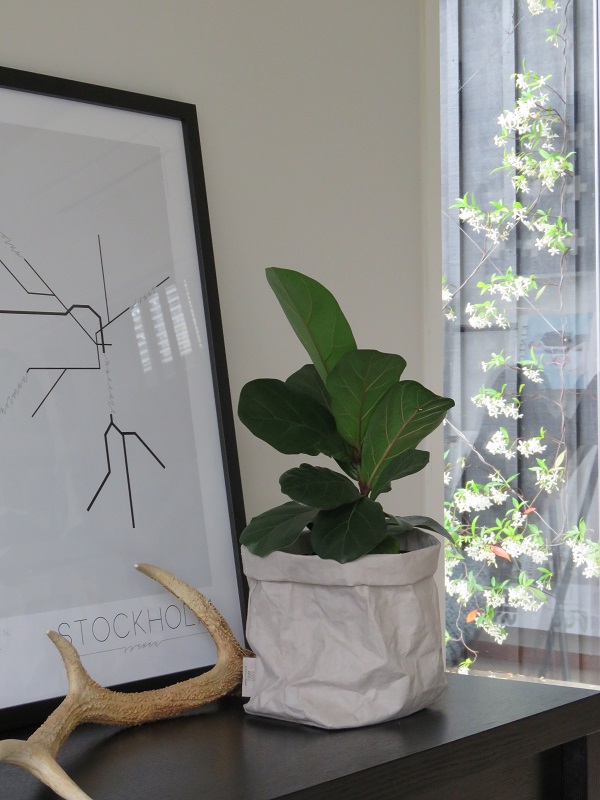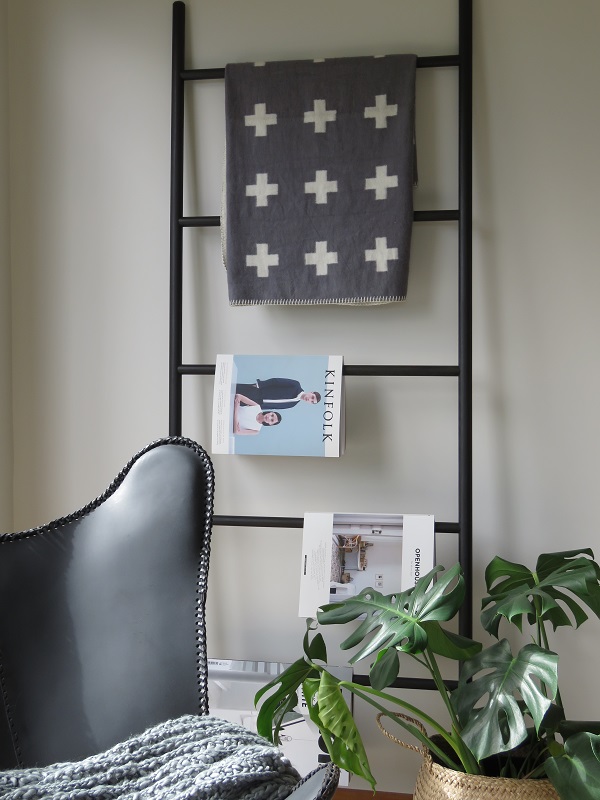 I love both looks but change is good!  Now could this be me for the next five years?  'he who likes to save money' is certainly hopeful!
Photography and Styling by My Little House, Interior Design by Crush