SOPHIE MELVILLE ARTIST
A number of Sophies art works are dotted around my home, often transient, they provide a calm presence, noticeable but not imposing, wherever they sit.
Her series of watercolour prints became popular with the wave of Scandinavian inspired interiors largely due to their monochromatic tones and blurry edges, identifiable as the land and seascape but modern and edgy.
2017 has marked a change in Sophie's art, not its style or its inspiration, but in the sophisticated approach to their creation, their story and their release.  Each print is a reproduction of an original watercolour artwork with an edition range of 50.  They are numbered and signed by Sophie individually.
The Presence Collection
"This collection is a culmination of a lot of simply 'being'.
Sitting and being comfortable in my stillness.
The realisation of the total acceptance of myself.
Choosing to focus on the journey not the result.
To me this is all the awareness of presence."
Sophie Melville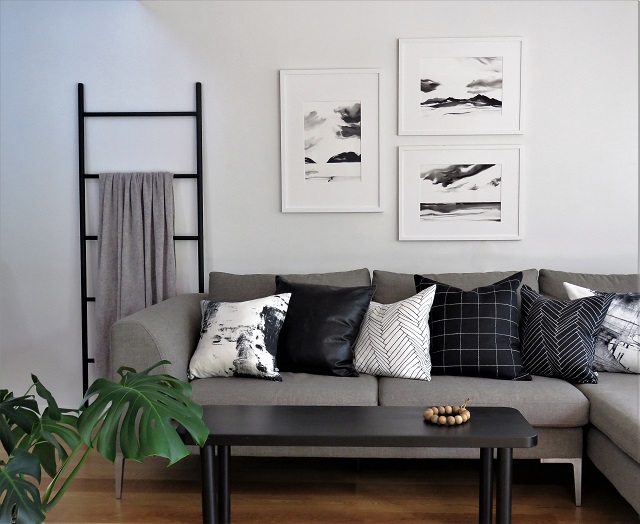 I was honoured to be asked to style all three of the prints for Sophies Website. Its is an easy task as they settle so well within my homes style and palette.
Out of reach but not out of sight.
'Your goal should be just out of reach, but not out of sight.' Denis Waitly and Demi Witt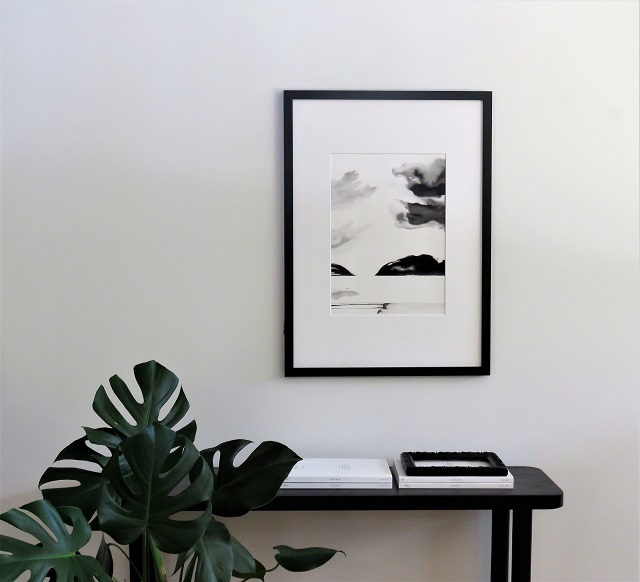 Seeking Presence
'What you seek is seeking you'.  Rumi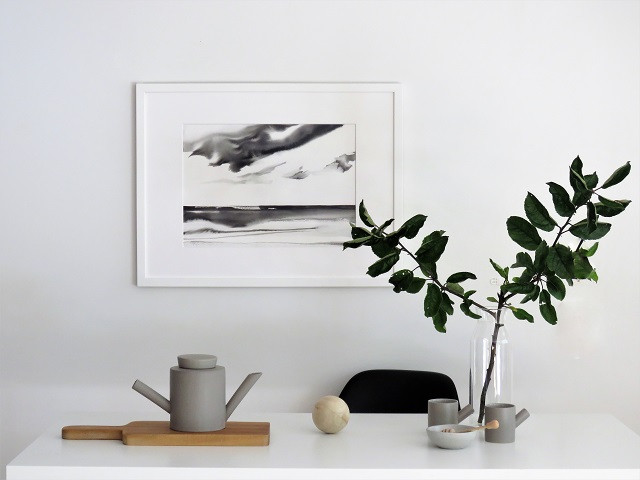 Silent Presence
'Awareness is the gateway to presence. It is from here we access consciousness' Yoga Mamas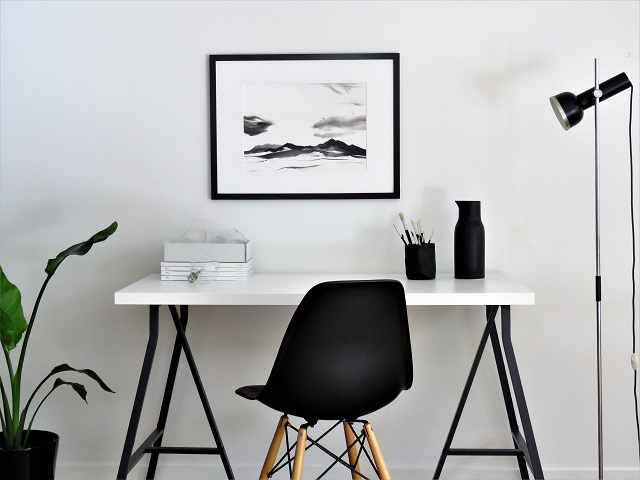 I have a pair of these fine art reproduction prints to give away both numbered and signed. Seeking Presence and Silent Presence work together beautifully and perhaps a offer a reminder to be more mindful, to accept who you are and always strive for what you believe in.
To enter you can visit my Instagram or Facebook or leave a comment here on the blog.  The competiton closes 10pm Sunday 19th March 2017 NZDT.
This post is written in collaboration with Sophie Melville Artist.
COMPETITION CLOSED WINNER @TERRACEORTETRIS FROM INSTAGRAM
Photography and Styling by My Little House