A BED FOR THE DAY
I've been blogging a little lately, off the track of interiors into the world of life, simply because I sometimes feel so overwhelmed with everything that I need to just take a breath and a step back to appreciate things as they are.  This doesn't mean I am stopping my interior dreams and aspirations for my little house (which I must add seems to always be a WIP) certainly not, but sometimes I think I would rather pay more to have less.
So, after searching New Zealand for the last year and a half for a Daybed I have decided to give up the fight and import one, it is modest; uncomplicated and unpretentious, yet I know that I will still appreciate its design and quality in years to come.
The OGK Safari Daybed was named for its Danish designer Ole Gjerløv-Khudsen in 1962.  His reasoning for the bed was clear and honest; he was taking his son on a camping trip and needed something comfortable, yet easily transportable.  A Simple Scandinavian Design piece; useful and beautiful.  There are no screws or tools involved as the legs are tightened by a sisal rope and wooden holding bar, (bliss, I hear my husband mutter, bolts and screws of late have driven him to drink, literally, but that's a whole other story).
Yes, there were other contenders but the shipping of most would have been a small fortune and so I opted, as Ole Gjerløv-Khudsen did way back then, for something that was easy to transport; getting it here was quite affordable when I considered the value the overall piece would have to me.
So as I rid myself of a (beautiful but not right for the space) sofa, to a lovely young girl starting out in a little house of her own, I contemplate the empty space before the bed arrives and wonder how this simple design piece will alter my life as I mentioned earlier.  Well; its lightweight which means, I can easily lift this piece to the deck area where I can relax in the sun; its make up is such that the area where it sits will have the feeling of being uncluttered, light and relaxing, and its low to the ground giving the space a different feel, that of perhaps being more childlike and carefree.
The Contenders
But, the winner was,
And here it is at My Little House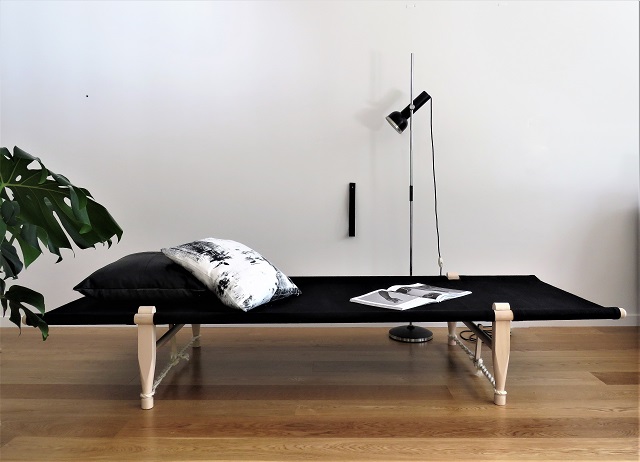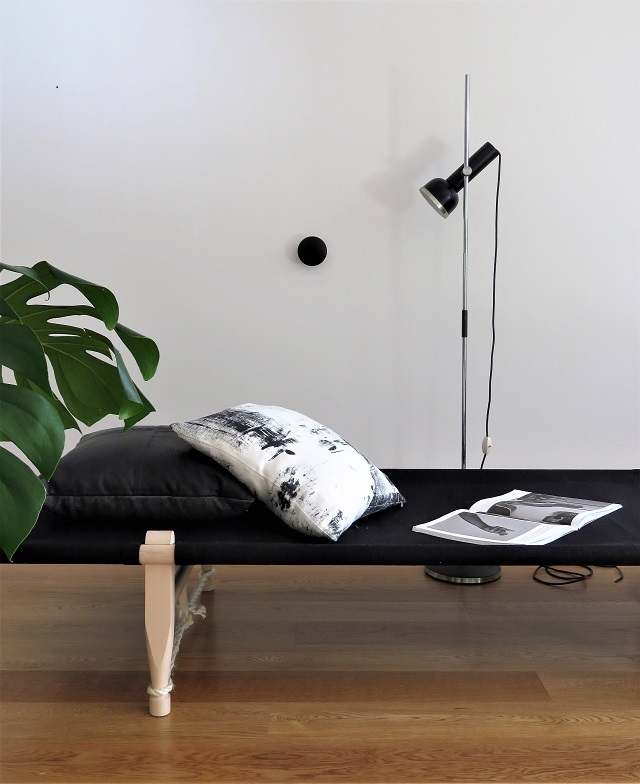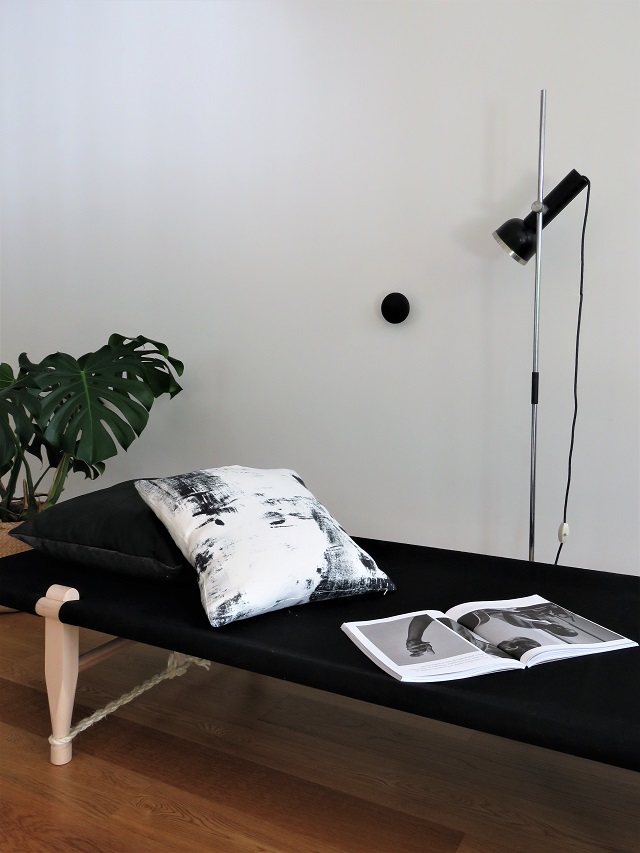 I have high hopes for this Simple Scandinavian Design piece, and I wonder would Ole Gjerløv-Khudsen be proud that his little camp bed has made its way to NZ to begin a life with such high expectations or perhaps he may feel a little overwhelmed, just as I have become by this world of stuff, which we somehow squeeze our lives in between.  I say this as I am part way through a pool installation, an entryway makeover and plans for a new staircase and I wonder why I think I could blame anyone but myself for feeling just a little overwhelmed!
Musings, Styling and Photography by My Little House