While we are all eagerly awaiting Summertime I was lucky enough to get a sneak preview of The Warehouse Summer Home Collection.
The launch was held at The Cloud on Aucklands waterfront and our tastebuds were teased with not only the collection and the glorious venue but with a delicious lunch from Allyson Gofton.  Lucky!
And while the weather was dull the collection was most certainly not.  Both bold and cheerful and subtle and classy The Warehouse certainly captured the latest of trends.  I say well done to those lovely buyers!
Do you want a sneaky peek too?  Ssssh, don't tell anyone, but they will be making their debut starting next week!  Nah, just kidding, tell EVERYONE!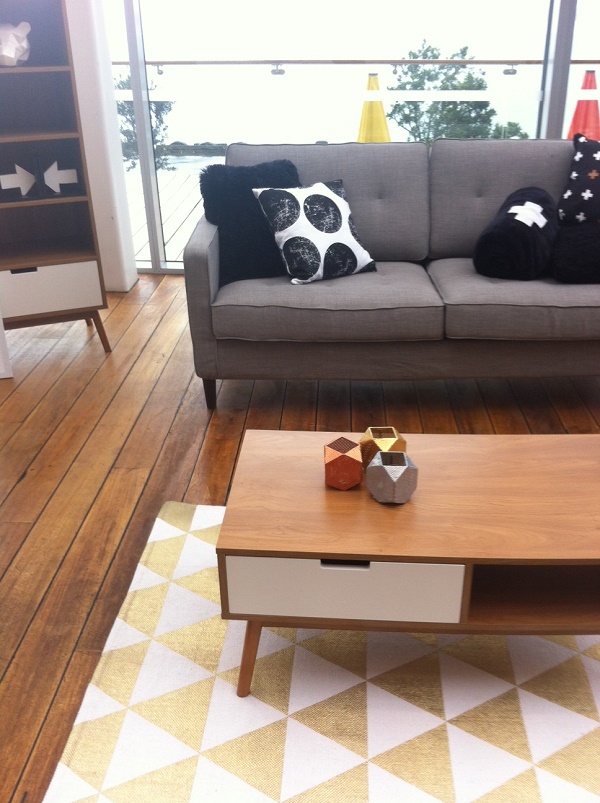 A Scandi inspired space with a little modern metallic to lift the monochrome.  Copper, Brass and Platinum happily working together.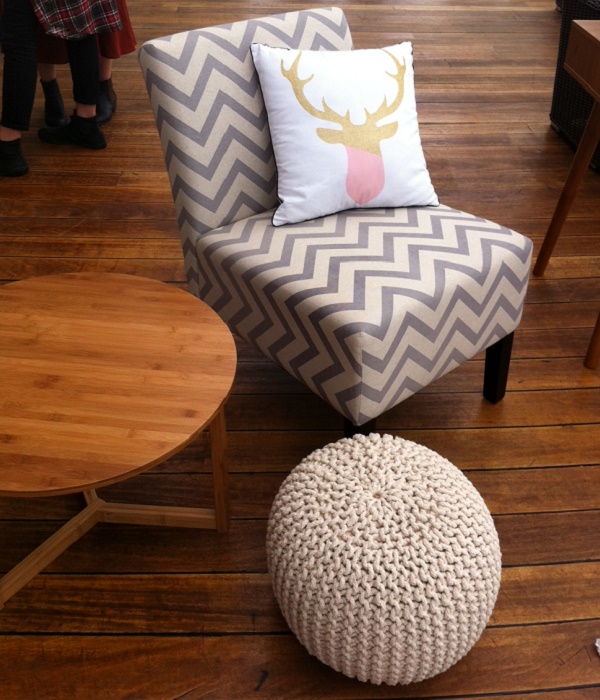 Beautiful mix of texture and pattern.  Trust me everyone needs a Pouffe!
Subtle Scandi Table Scape.  How calm would your dinner time be at this?  Need-that-rug!
Everyone needs a set of nesting tables and how much better are they when they are round?  So much better!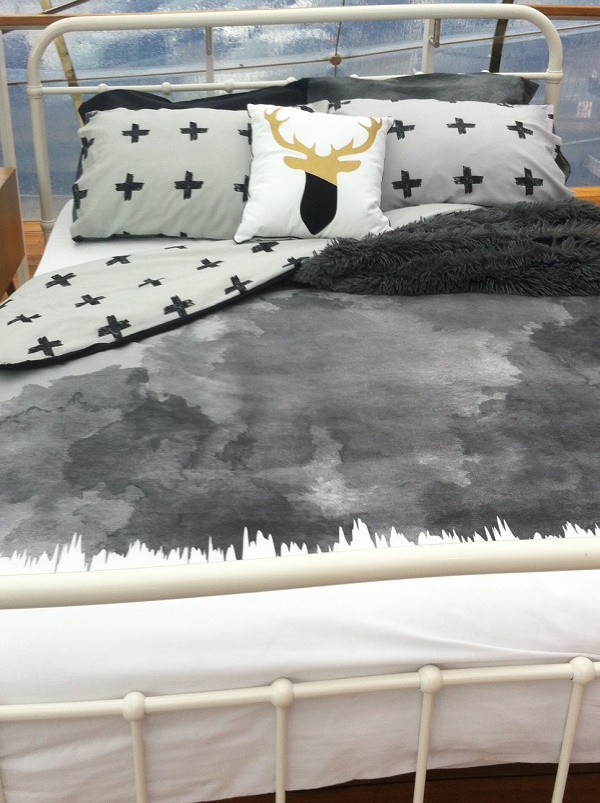 And again the monochrome sits wonderfully well with the touch of gold.  Tie-Dye Heaven I think!
Playful Prints and Typography along with the retro drawers for those of you who love a little modern vintage.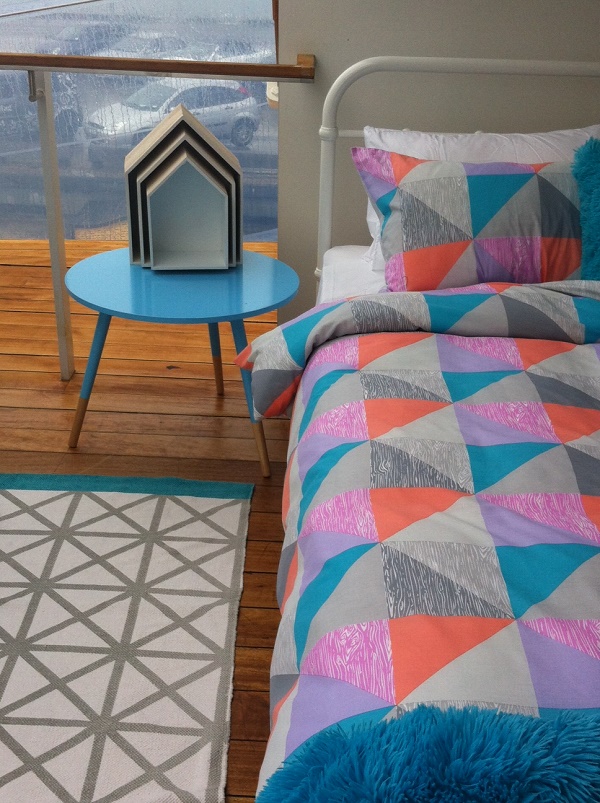 And a little colour with a little geometrics, a near perfect tween bedroom style!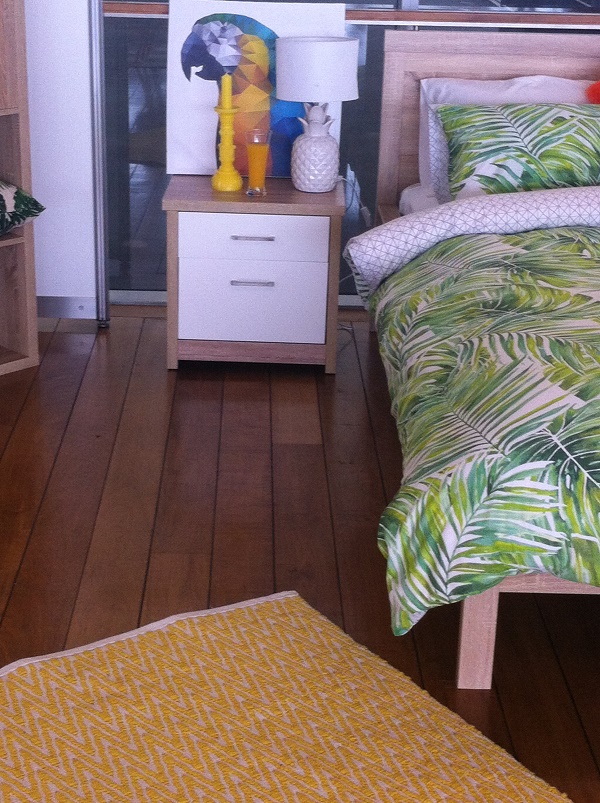 And the jungle print in shades of green lives happily with the oak coloured furniture perfect for the Teens.
And for the young or the young at heart a colourful melody of all things fruity.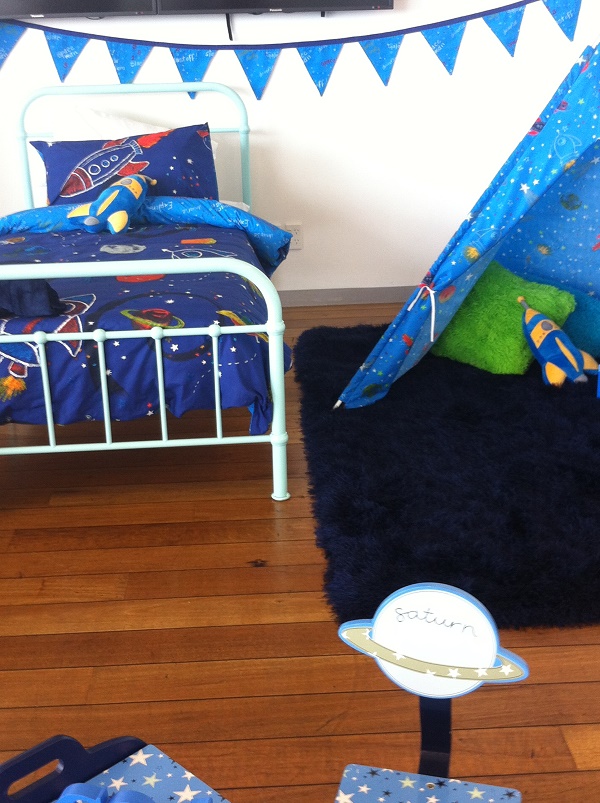 And don't forget those boys, a little space travel never hurt anyone.
And a selection of rugs – just to keep those floors of yours happy.
Lets face it, not everyone can afford designer homewares and so The Warehouse has made a  commitment to bringing you and your little house the latest trends at affordable prices.
I think even 'he who likes to save money' wont be complaining – cos I surely need one of those beautiful rugs don't I?
All images by My Little House, Styling by The Warehouse