SWEET LIKE CHOCOLATE
There is nothing wrong with honey!
I mean bees make the stuff for goodness sake.
From the flowers to your table and nothing much in between.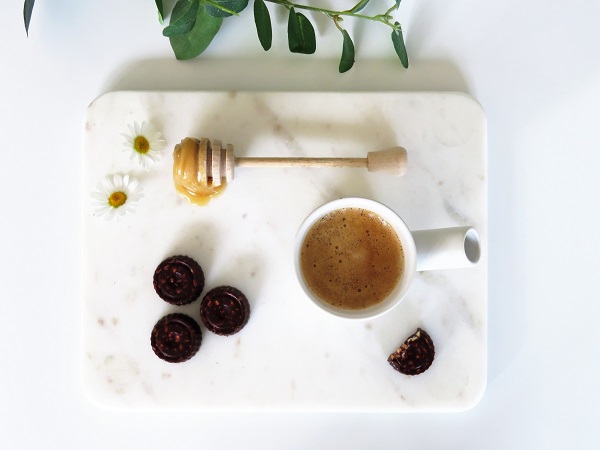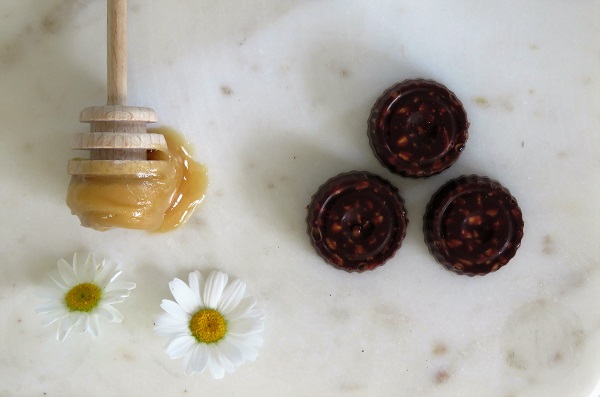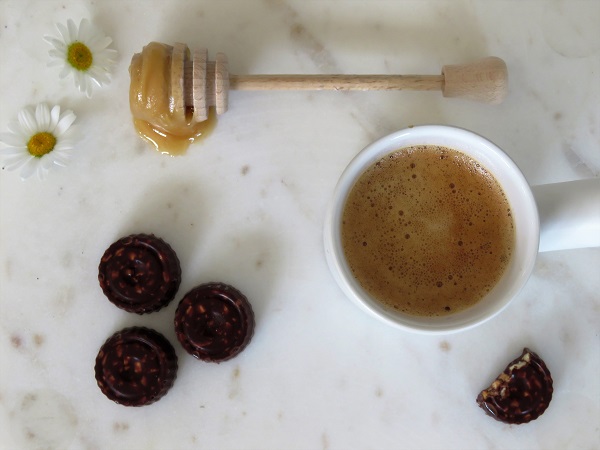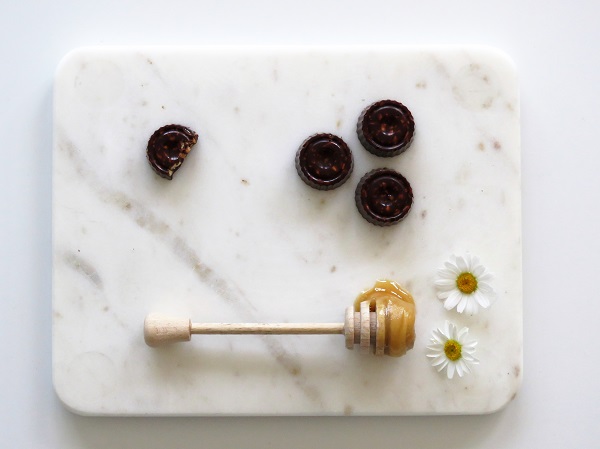 Chocolate, well there is quite a bit wrong with that, but not if you make it like this;
1/2 cup coconut oil
2 tbsp organic honey
1/4 cup cacao powder
Melt everything gently in a saucepan whisking ingredients together.  Add a couple of tbsp of finely chopped nuts and/or dried fruit to taste.  Pour into silicone molds and freeze for about half an hour.
Photography and Styling by My Little House