I am totally in awe of what I found in Briscoes today; Umbra!  Yes the real thing!
Umbra is a homeware design company, known for bringing intelligent design to practical products.  They are based in Toronto but have a team of global designers, both recognised and up-and-coming; they are happy to collaborate, mentor and sponsor and they pride themselves on being original, modern and casual.  The award winning GARBINO CAN designed by Karim Rashid in 1997 is currently in the permanent collection at MOMA in New York City and the CONCEAL shelf, (my personal fave), designed by Miron Lior was the winner of the first ever Umbra design competition with the Pratt Institute in New York City!  Wow!
I picked up a couple of items that would be useful in my little house but you can view the full range here but be warned its very desirable.
The umbra vana by Anthony Keeler is a minimal multi-functional object bedroom/bathroom storage unit with smooth corners creating a soft aesthetic.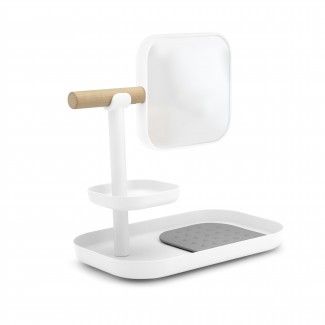 Here it is in my little house…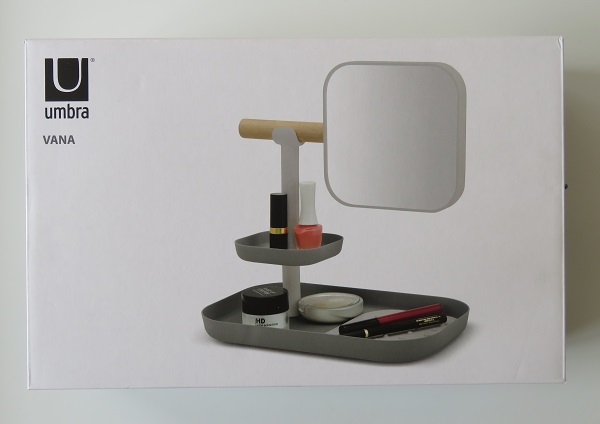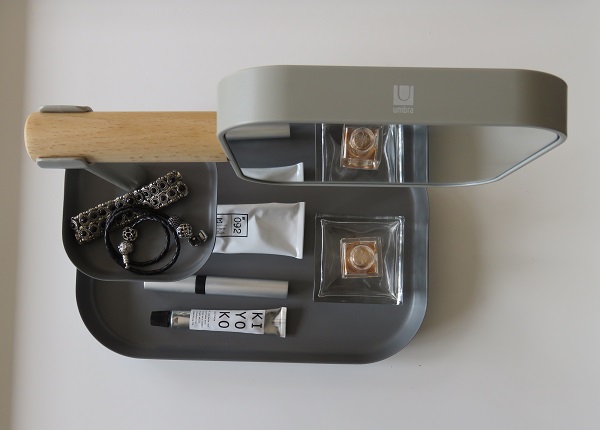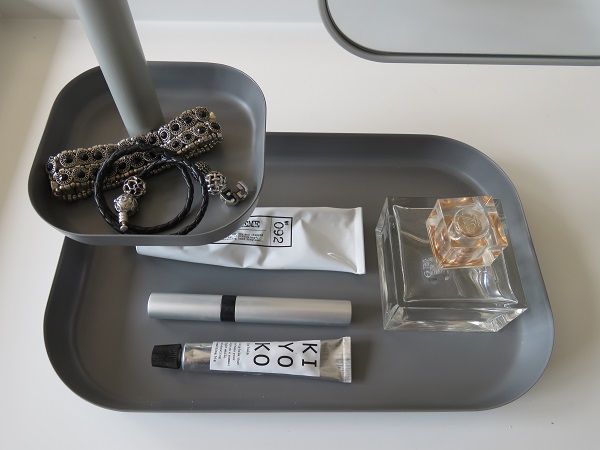 The Umbra Touch Soap in White by Alan Wisniewski is beautifully rounded and soft, useful in the kitchen or bathroom, there is a taller model which is perfect for dish-wash.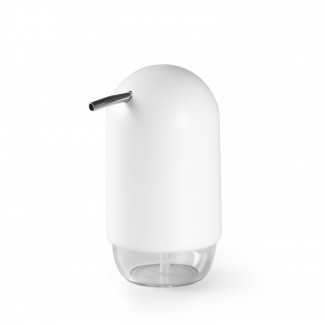 And here it is in my little house…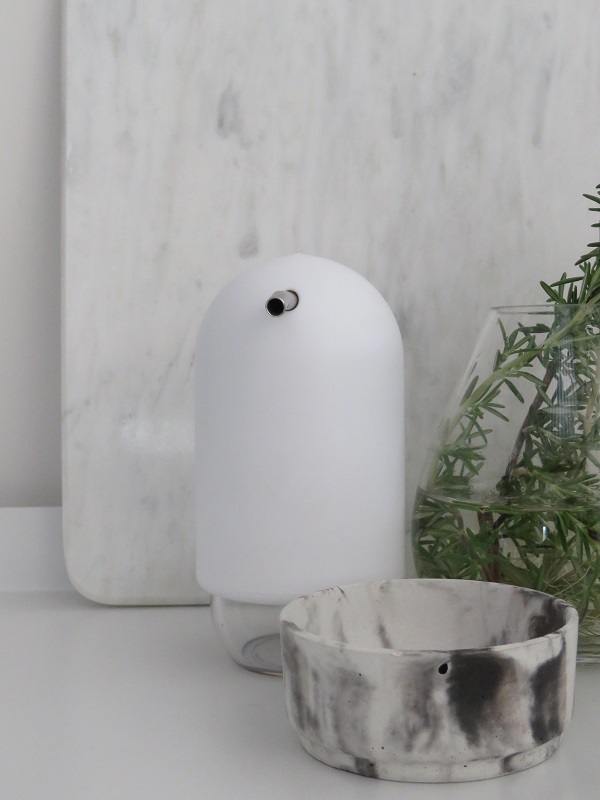 You cannot beat original design and while we are all a little guilty of buying the odd replica its great to see designer homewares that are affordable.
Photography and Styling by My Little House