THE CHRISTMAS TABLE
Thats it, 2016 Christmas Dinner done and dusted.  The weather was less than perfect but in the end does it matter?  A time for togetherness and belonging, family, food and fun.
My son is off to Norway to study in a few days time and so my theme this year? Norwegian Peaks and Mountain Flowers (okay, I picked them on the roadside in my community but still…)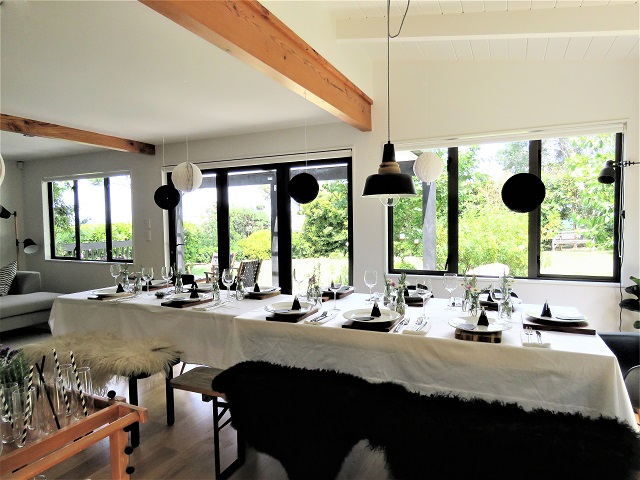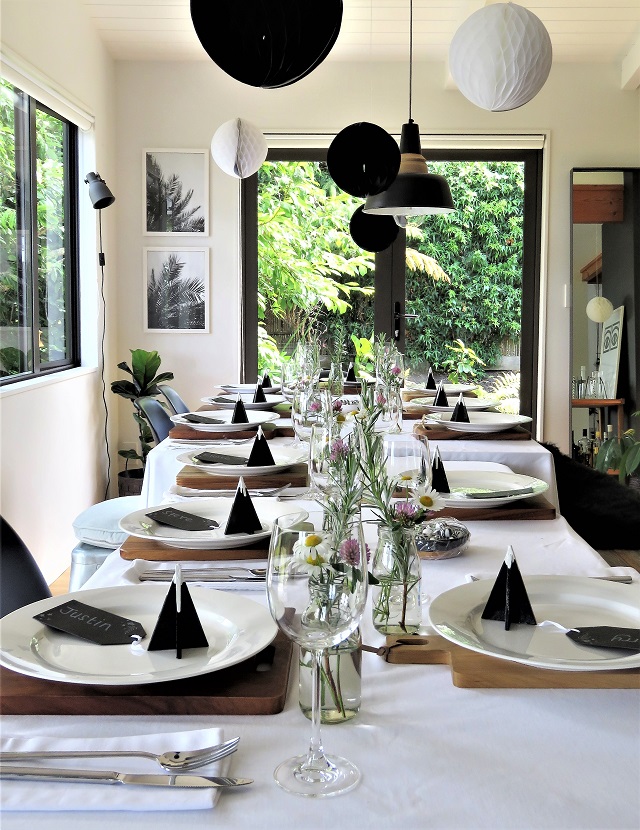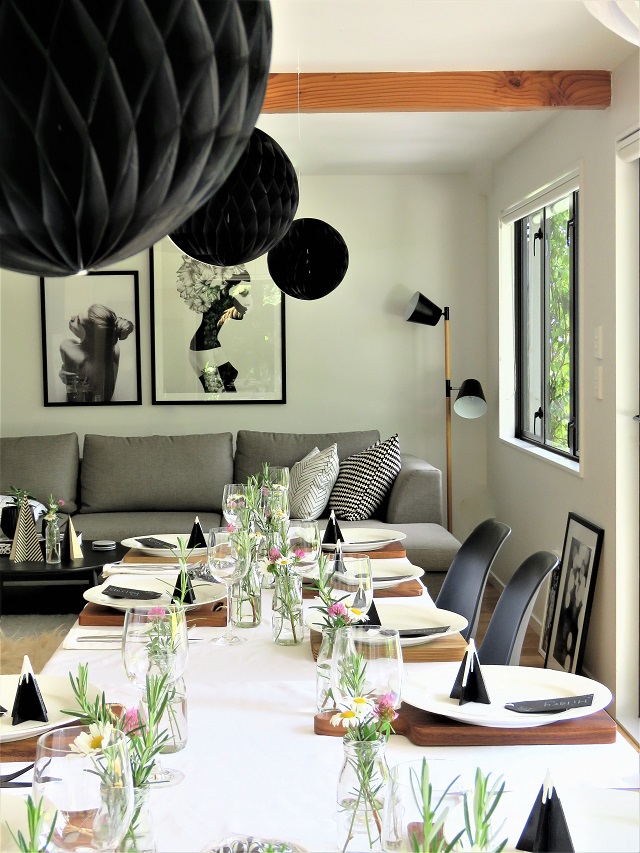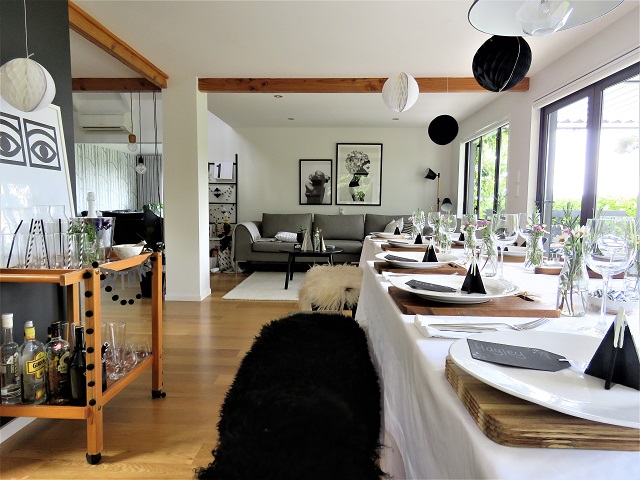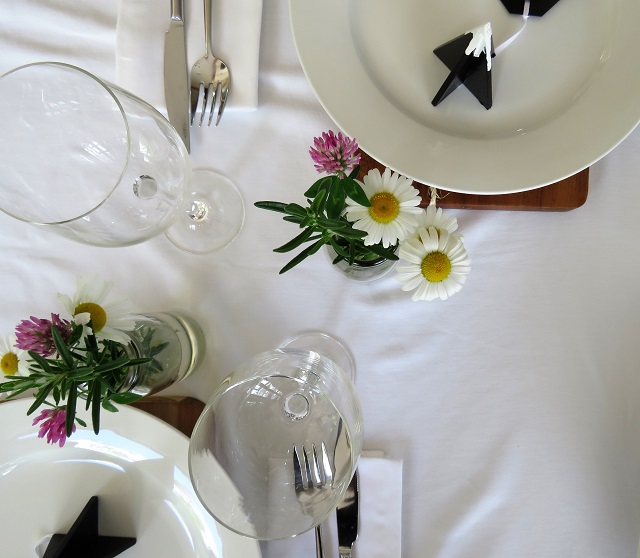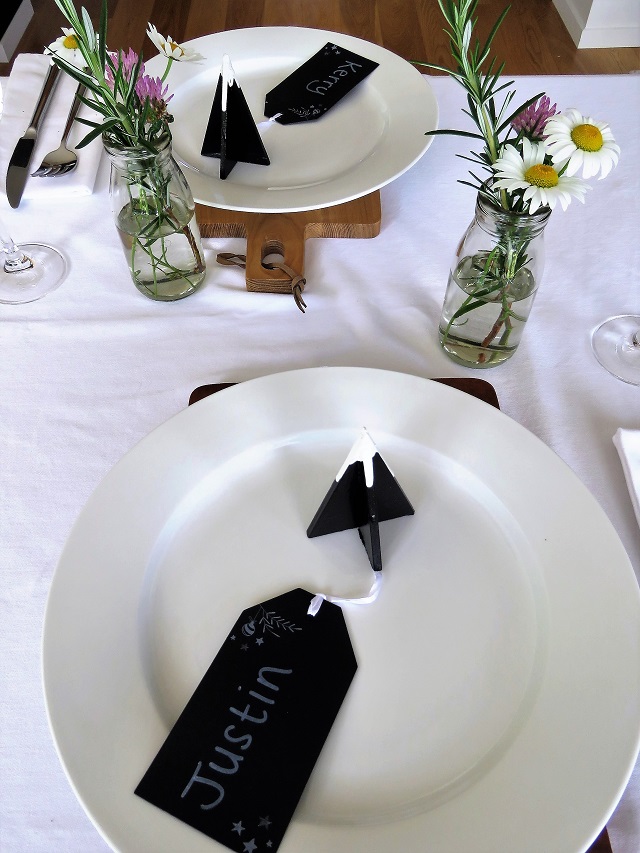 The little mountain peaks are wooden Christmas Tree Decorations I found at The Warehouse for $1.50.  I simply cut the string and painted each one black.  Once dry I dipped them in a white paint and let it run.  The blackboard Christmas tags, once again from The Warehouse, included a white marker with which I wrote each guests name and glued the ribbon to the bottom of the peak.  The little vases are 250ml glass milk bottles you can find on Trademe, with a little posy of wildflowers from the roadside.  I've used my collection of wooden cutting boards as placemats with white plates and a mixture of black and silver cutlery on white linen napkins from Citta.  The black and white honeycomb paper balls are from Look Sharp store and can be folded flat again for easy storage.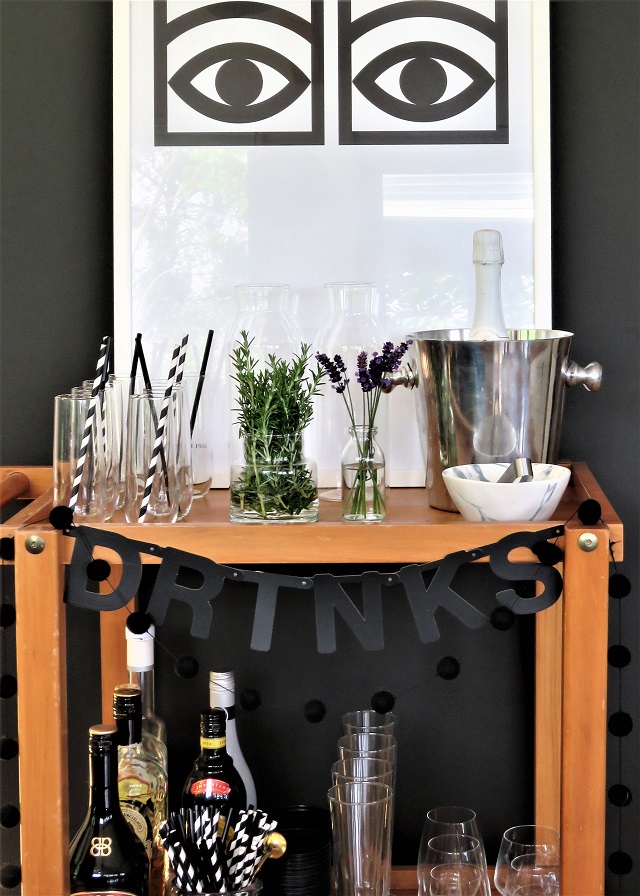 The barcart sports new stemless champagne flutes I found last minute at Maree & Co.  They contained (as promised) a Blackberry Lavender Champagne cocktail, which was really quite divine!
1 cup of Blackberries (found on the roadside)
1/4 Cup of Vodka
1/2 Cup Canadian Maple Syrup (not the sugary kind)
Boil and mash all ingredients for about 5 minutes.  Add 1 Tablespoon of Lavender Flowers and boil for one minute more.
Remove from heat.  When cool freeze into cubes.
Put a cube or two in each glass with a fresh lavender flower and straw and top with champagne.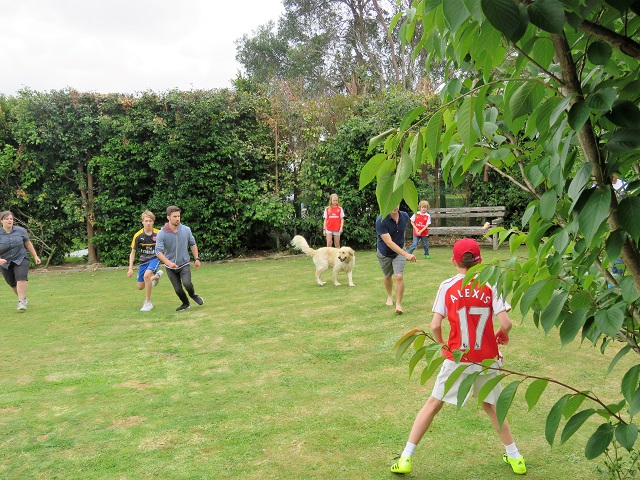 Next year a pool will take up some of the back lawn and so this was the last of what have been the annual football games.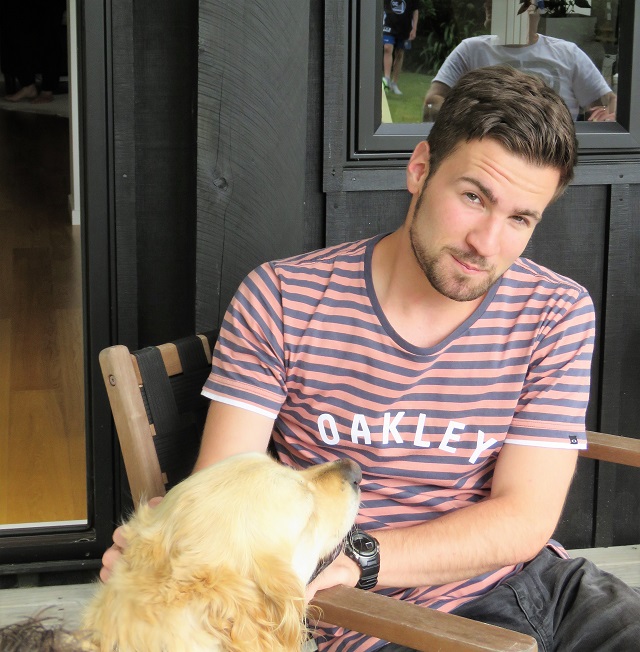 And the man himself, off to study on the other side of the world.
I hope your day was as wonderful as mine!
Styling and Photography by My Little House