STYLING 101 | THE SHELFIE
Even when I'm not working I am.
I'm not very good at leaving things be, and so a shelf doesn't seem to stay the same for more than a few weeks, neither do cushions, nor art.  But then, with so many beautiful things passing through my home how can I not enjoy them, if only for a short time?
This shelf was originally my sons book and toy shelf, its now home to all things beautiful.  Its square box design makes for easy arranging and the light filled room that it occupies is a perfect home for plants to flourish.
It doesn't always look so lovely so when it does its worth a photo or two and I've shared some how to tips below.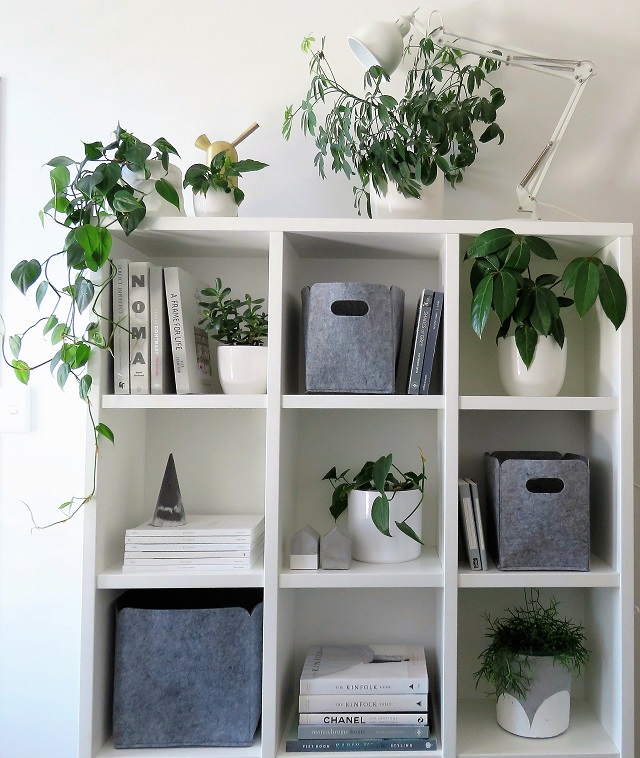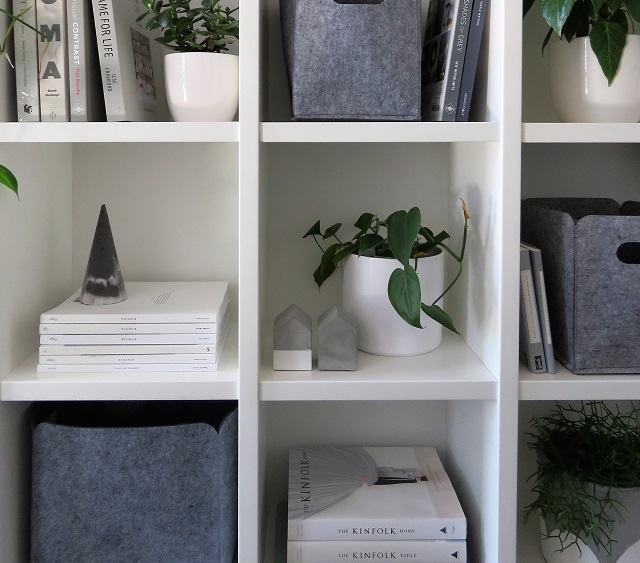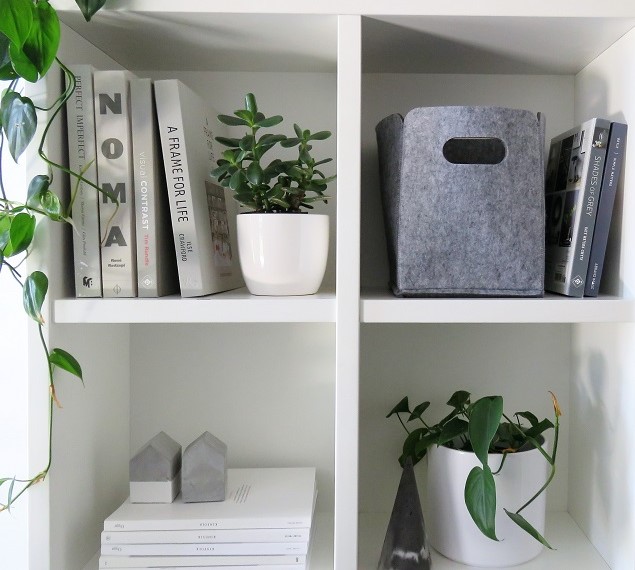 Keep your colour palette simple; in this case white, grey and green dominate.
Use textures that contrast; Ive used concrete and felt as the two contrasting textures, the grey keeps the continuity.
Group items in odd numbers even when its a pair; the two little houses are a pair but I put them with a stack of magazines making it a grouping of three.
Use books and magazines both vertically and horizontally
Hide away necessary, but not attractive items in some gorgeous baskets; noone wants to see your clutter – not even you!
Plants relax and enliven a vignette;  trailing plants will draw your eye up to it source and straighter plants give the vignette a sense of formality, while droopy leaves soften.  Keep the leaf colour the same to create a continuity that will bring the space together.
I like to add an 'odd one out' to my vignettes; this case its a touch of brass in the watering vessel on the top.
You can see this shelf looking a little different over here
Photography and Styling by My Little House