THE BLACK AND WHITE BARN
Come holiday time and my family despair of me.  I am such a homebody.  Why would I want to go away?  I have everything I need right here at my little house!
But when you get the opportunity to head less than an hour north and stay in a place that resembles your own, but better, how could you refuse?
The Black and White Barn in Matakana is a monochrome lovers dream, the rustic black board and batten exterior with wide white joinery is a perfect blend of town and country.  The building sprawls both up and out, however each space is cleverly designed to give the illusion of separate dwellings and the landscaping gives each one privacy.
I chose the Black Suite but the White looks equally classy.  The interior design is spot on and the little touches like, linen bedding, local organic toiletries, nespresso machine, homemade muesli and fresh croissants make your stay, short or long, all the more special.  Some of the products you see in the rooms are available for purchase, such as the Smeg appliances, luxurious towels and wine glasses (which I am seriously in need of).  Host, Amy, says a boutique shop is in the future plans.
After settling in, we took a short stroll into the village and had lunch at Matakana Market Kitchen by the river.  After wandering the local boutique shops we walked up to an Asian Fusion Resturant Jin Jin where its gorgeous decor enticed us back for dinner.
The next day a short drive took us to the beautiful Baddeleys Beach, which is reminiscent of  summer holidays as a child; it remains quite untouched with classic kiwi baches dotting the hillside. We stopped at Brick Bay for lunch and later to one of my favourite shops Green with Envy.
And so after a short drive home I am suitably relaxed and suitably impressed enough to plan a winter getaway.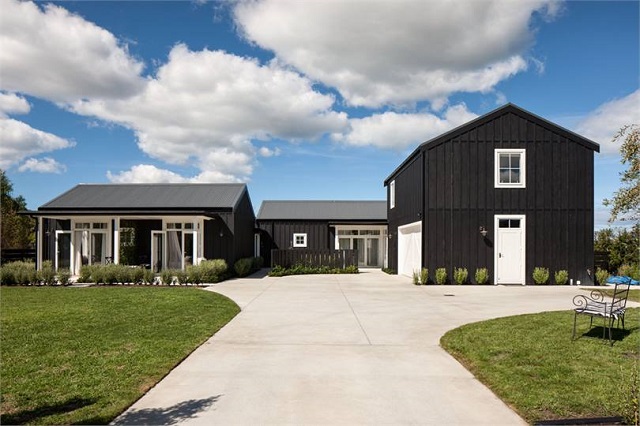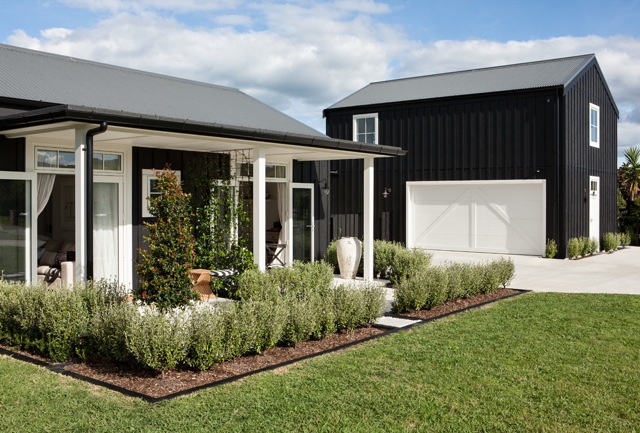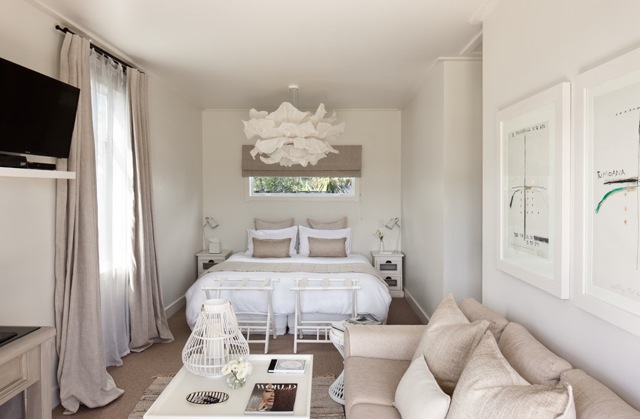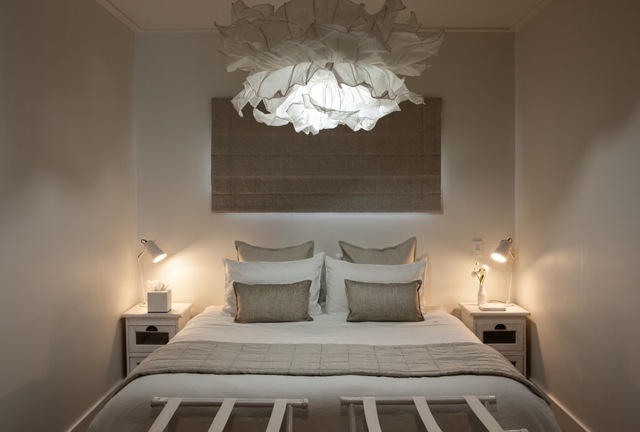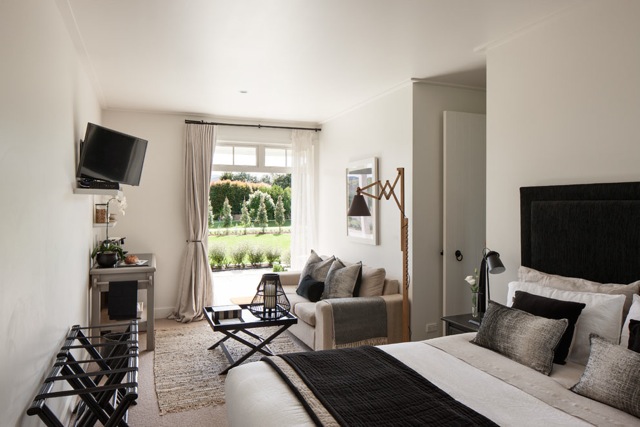 Amy and Simon Hope are not new to the hospitality industry; after setting up a successful catering business and eatery in Bloc  they have relocated to this little piece of paradise, which I thoroughly recommend as a getaway to slow down and recharge yourself in luxury.  They have kindly given me a $200 voucher to share with my readers.  It is redeemable for a one night stay for two people between Sunday and Thursday and is valid for 6 months.
Simply head over to Instagram to enter or comment on why you would like to stay here below.
COMPETITION NOW CLOSED.  THE WINNER IS @LITTLEBIRDBLISS, SUKI, FROM INSTAGRAM. CONGRATULATIONS
This post is in collaboration with Black and White Barn.  All thoughts and experiences are my own.
Images supplied by Black and White Barn