MOVE ME
As a child we moved a fair amount.  I remember coming home from school and seeing a pile of boxes in the corner of my bedroom which meant… get ready, we're on the move!  It became quite an art of precision. Pack the boxes, label the boxes, load the boxes, unpack the boxes, settle in and relax.  Until, you come home from school one day and there they are, those boxes waiting for you, again.
Once you have these things down to a fine art the stress is minimal and it's merely an inconvenience, like something that you are waiting to happen and then it finally happens and you think ah, that wasn't so bad after all was it?  Of course, I was a child and all I had to do was sort out my own stuff, things like booking movers, power and phone connections, logistics, paying bills, lawyers, insurances etc. didn't feature in my world.  I just sorted and packed or donated, labelled, sealed and waited, the rest just kind of happened.
Well now in the grown up world I am a little more, well, worldly, I guess.  We choose not to move often, we've found our little spot of paradise and we are well and truly planted, but getting here, well that's a whole other story!  We moved from a four bedroom, three bathroom home in the suburbs to a two bedroom, one bathroom cottage in the country.  Most of our furniture wasn't going to fit until renovations had taken place and the event I had organised with precision-timed-accuracy was, in fact, far too organised!  We arrived long before the lawyers had done their business and so the house wasn't technically ours.  The movers unpacked, and our stuff was unceremoniously dumped and while we sat on our sofa in the driveway, we waited, praying that the dark clouds above would be driven away by the gale force winds that had just started to whip up!
It all turned out okay and we often laugh about how my "Oh I've moved a thousand times honey, leave it to me" words came back to haunt me that October day.
5 My tips for a better move
Make a list;
I can barely get through a week without a list of things I need to achieve so don't expect you can wing it with moving house.
Leave it to the professionals; 
Book your mover and stay in touch.  Make sure you let them know all the details, like access and difficult items but leave the logistics to them.  Attention to Detail moving service Los Angeles have based their service on military style training and commitment. "We PREPARE for every aspect of a moving job, LISTEN to the wants and needs of our customers, APPROACH every situation with professionalism and a positive attitude, and NOTICE all opportunities to improve the client experience."  Sounds  like they know what they are doing!
Purge and pack;
Do you really need all those plates, hats, jeans, books?  You don't, but someone will, donate or sell what you haven't used in the last year because believe me, you will be eternally grateful when you are unpacking at the other end.  Treat your plants like delicates because they won't enjoy the move nor being 'uprooted' from their perfect spot in your current home to another in your new home.
Label;
Those boxes have a home so tell your movers where you want them; label the sides as often boxes will end up stacked.
Be Ready;
Items such as food and drink, emergency equipment such as torches, cleaning equipment and personal hygiene items, such as toilet paper need to be the first things you access when you reach the other side.  They are often better taken in your vehicle, if possible, than with the movers.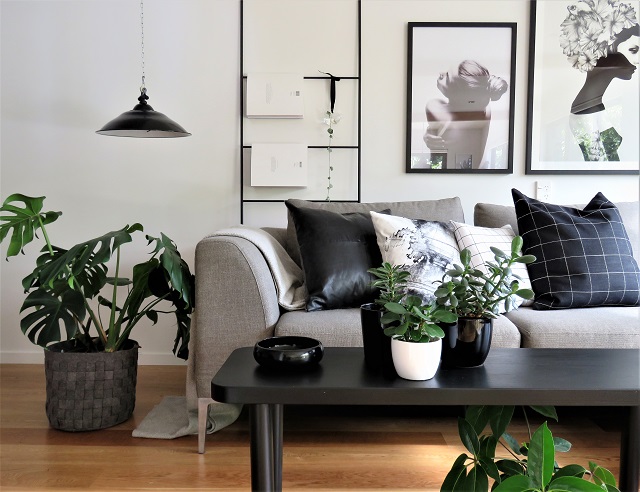 Ps.  Those gale force winds did end up in a storm and we lost power for 48 hours.  "Welcome to Paradise", the neighbours said!
This is a sponsored post for AttentionToDetailMoving.com.  Their reputation as a Los Angeles Moving Company is impeccable.
Photography and Styling by My Little House