FORMANTICS – VIBRANT LIVING
The Instagram community is largely one of mutual respect and admiration.  I love the little musings I read on pages and I enjoy the interaction all be it though text.  The best feeling though is when you actually get to meet those whom you admire… in real life.
Formantics is the brain child of Susan Christie and I was lucky enough to visit her gorgeous Californian Bungalow, on Auckland's North Shore where her studio is located.  There, I got to see some WIP sitting alongside finished works from her days at Art School  and some that are more recent.  Amongst them were two shallow bowls, in the distinct overlaid flat bottomed style but their difference was obvious in their proportions.  I thought they were to become part of the ceramics collection but in fact they were made by Susan's son, who incidentally was responsible for Susan's introduction into working with clay.  He is awaiting the arrival of a kitten.  I am thinking it will be the most design savvy kitten ever!
Bridging the gap between Art and Design I can see that her works are more than a collection of prints, they are in fact a collection of objects in which a vignette is instantly created.  The shelves have an ingenious hanging system that was found through sheer determination by Susan's desire to have clean lines without being guided by the structure of your walls.  The ceramics are formed with a link to fashion in their layering and small detailed edging within their monochrome palette.  The cushions are playful yet also carry the structure that compliments the art itself where a mix of line, colour and pattern is demonstrated.
Susan juggled her passion for painting with a former career as a Clinical Phycologist for many years before completing her Visual Arts Degree in 2015, and just one year later Formantics was born.  Seeing the eclectic mix of furniture combined with a minimal palette it is obvious her eye runs deeper than that of just painting; she explains that she "views art and the environment as one unique vision coming together to create an entire sense of space".  For me, an Interior Designer, it is immensely satisfying seeing small collections of complimentary work that tell a story.  Leaving a home feeling that all is well within its decor tends to fill me with peace and in a world full of the same its nice to see a difference.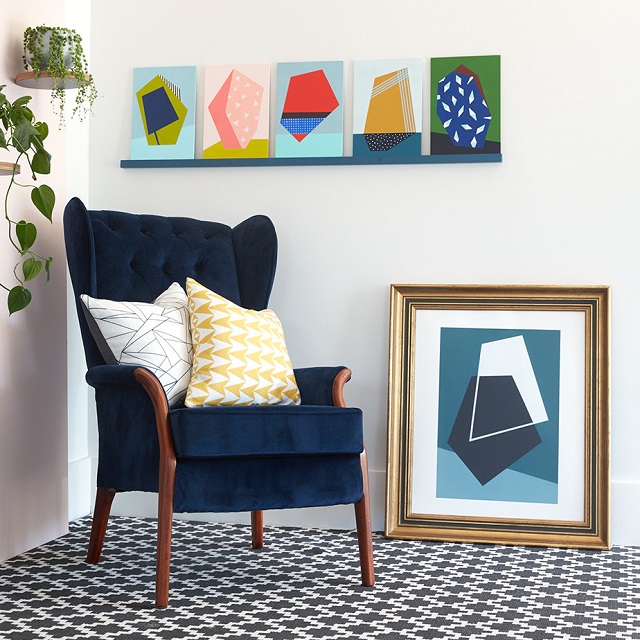 Photography by Tash Hopkins
Here is a selection of Formantics Products in my home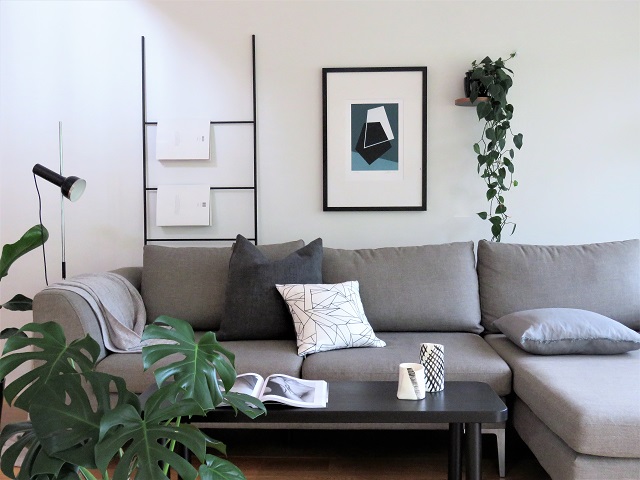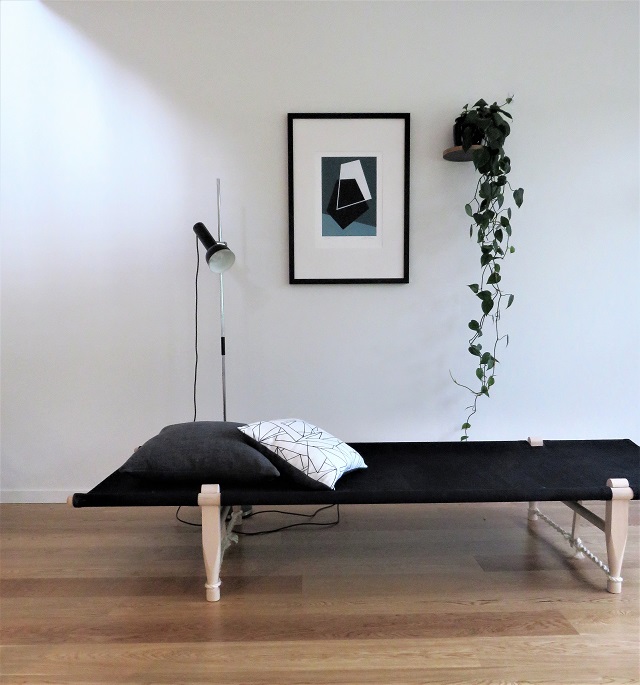 I have a limited edition A2 print Echo (pictured above) and a small circle shelf to giveaway.  See my Instagram for more details or comment on this post.
This post was written in collaboration with Formantics.  Specialists in art and design where bold colour and form come together to create vibrant interiors.  All thoughts are my own.
 Photography and Styling by My Little House.