LEWIS AND LOU
Sometimes you just need a little change.
This coffee table was an expensive purchase many years back.  It is large, solid and has 3 drawers that pull though either side.  Though it is a little battered it is unique and it is the perfect coffee table for our living room.  The wood makes a nice addition to the otherwise monochrome palette, I can hide the ugly clutter inside the drawers and its large enough to display lots of pretty clutter on top.
And so to update it, enter Lewis and Lou.  These leather strap handles are simple and beautiful to look at and in true scandi style they are also very simple in their function.  And while I am quite certain making these would also be fairly simple I prefer to leave it to those with the tools and receive them in some very beautiful packaging via courier.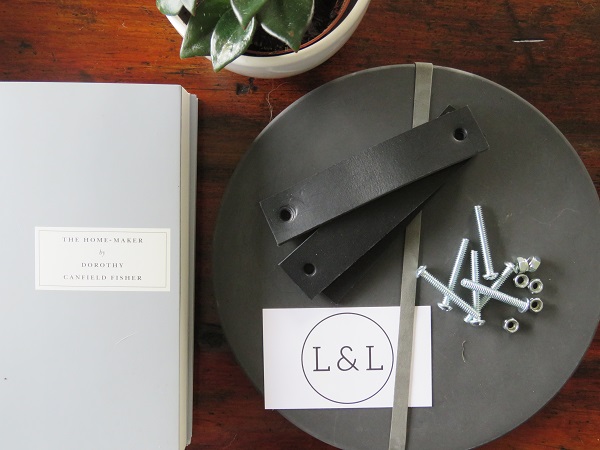 Here it is before…
And here it is after…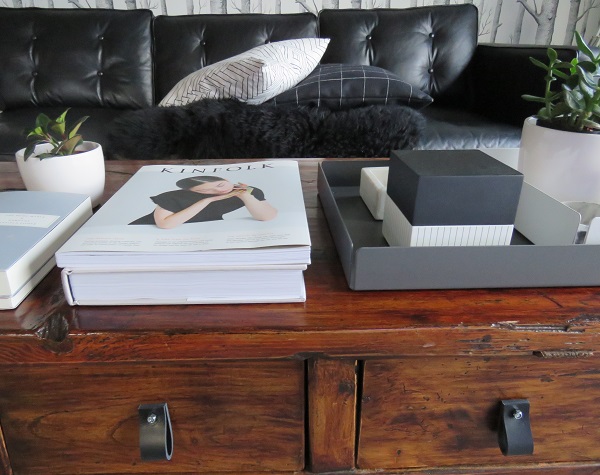 Photography and Styling by My Little House and check out Lewis and Lous other collections here