Our mezzanine is a small space in the centre of our second floor, it over looks our living area and is flanked by two bedrooms along with a small bathroom.
It is currently filled with some unwanted and unloved furniture; but with its all day sun it is honestly one of my most favourite spots in the house, and not just mine; Westie the cat rarely moves from the general vicinity.
So, time for a little attention;  the TGV ceiling has been painted in Resene Half Black White and the walls in Black White.  The bookcase and sofa have found a new family to love them and so a blank canvas awaits.
So what to do with a sun-trap that links two bedrooms?
We have enough Televisions in the house and certainly enough study nooks!
How about a hang out space to read, rest, doze?  Space enough for one or two to sit or lie, place for a coffee cup and good lighting both night and day.
Ready, set, go!
Photography and Styling by My Little House
Take a look Before
Take a look now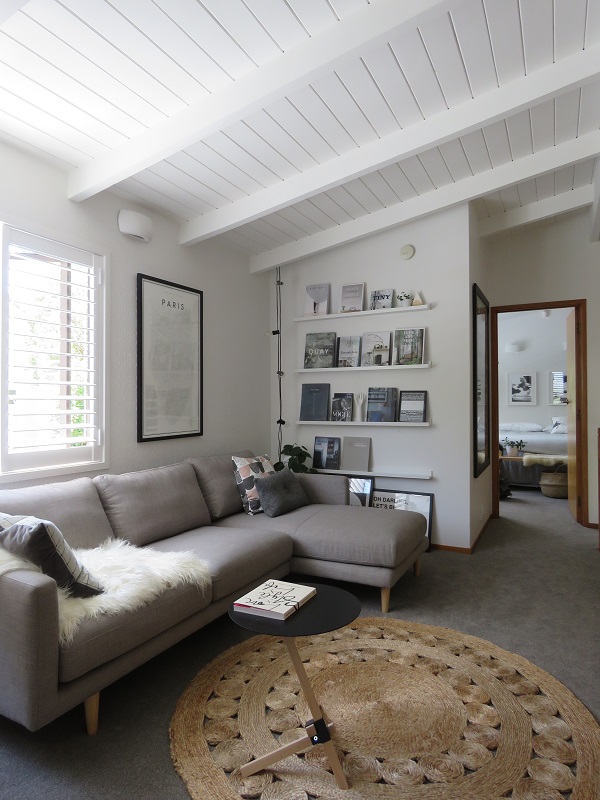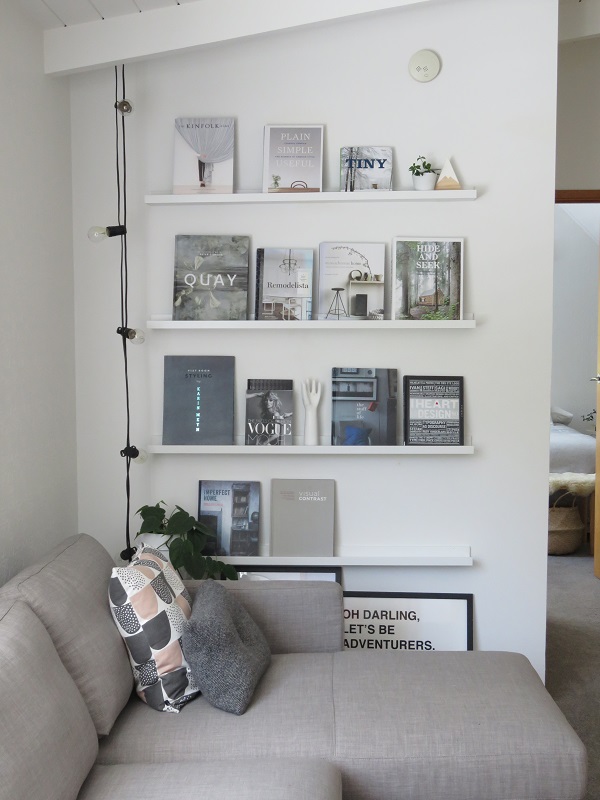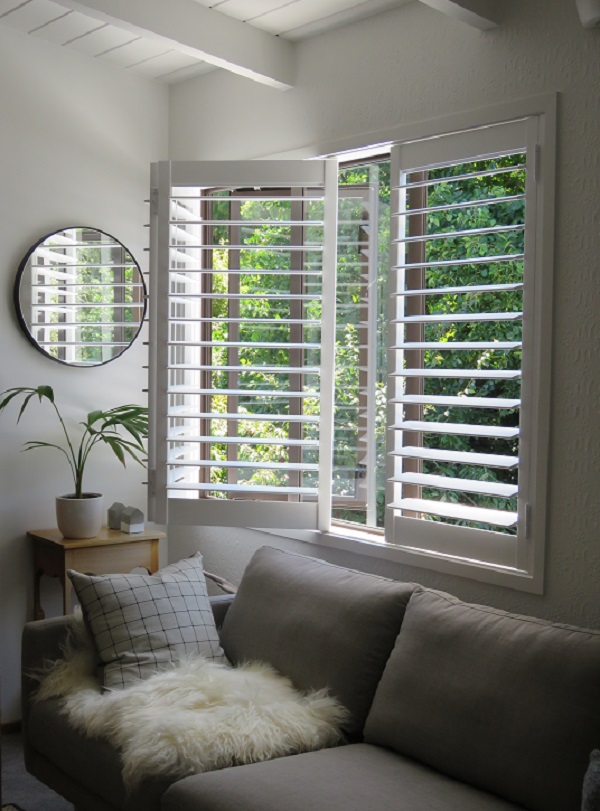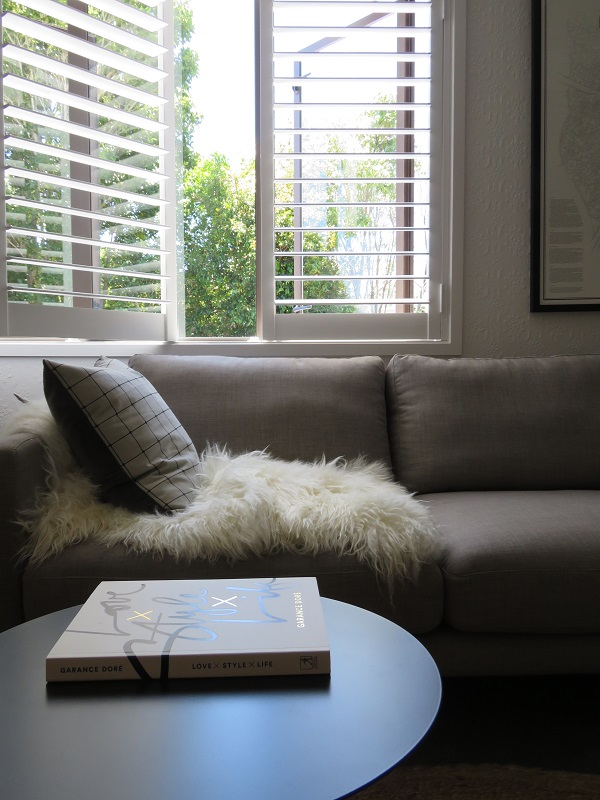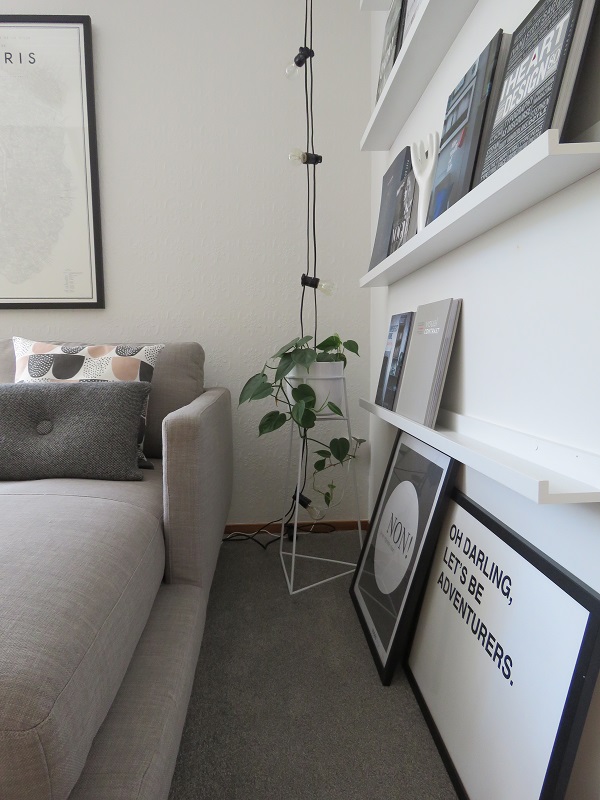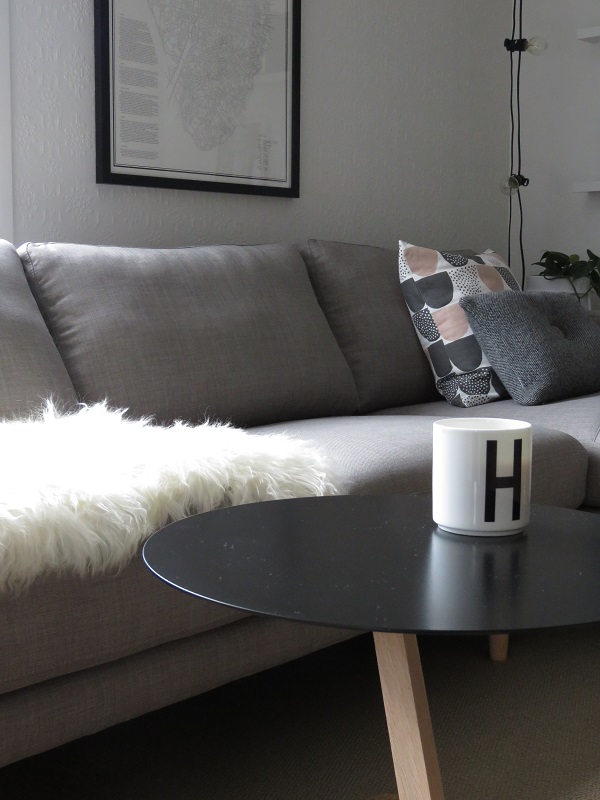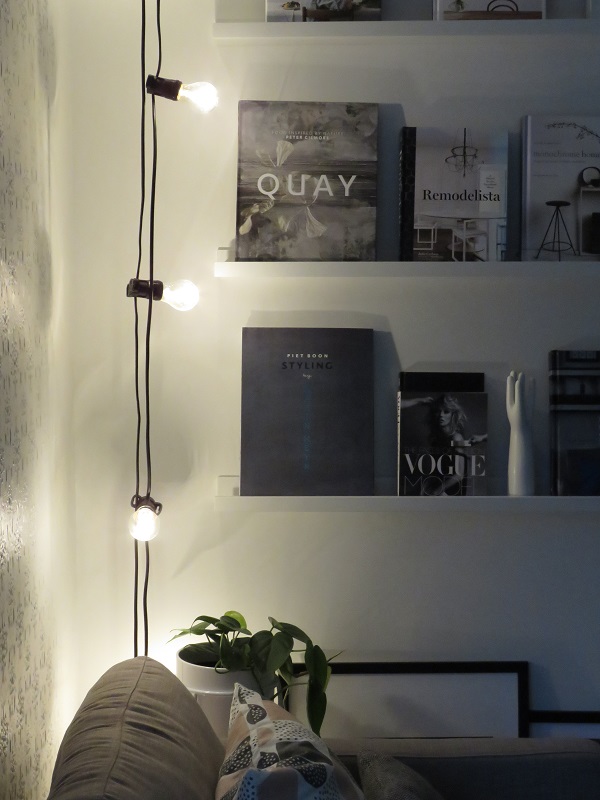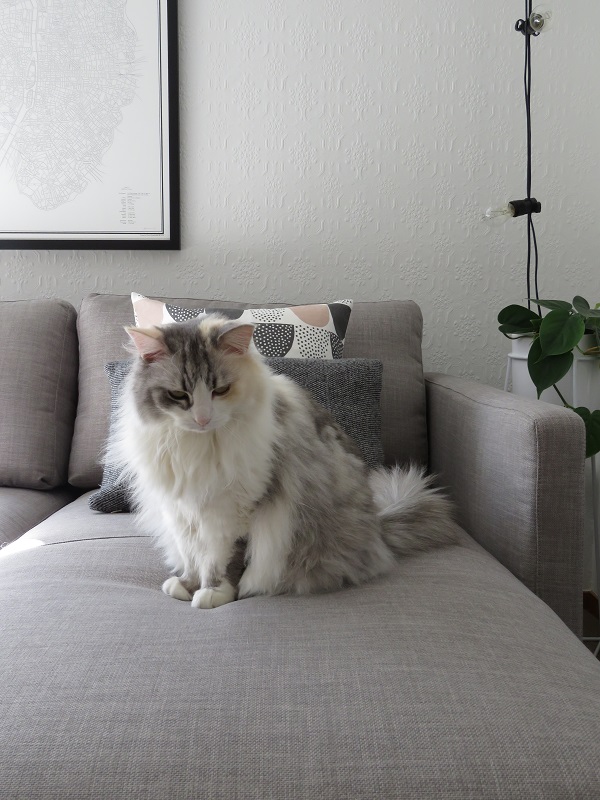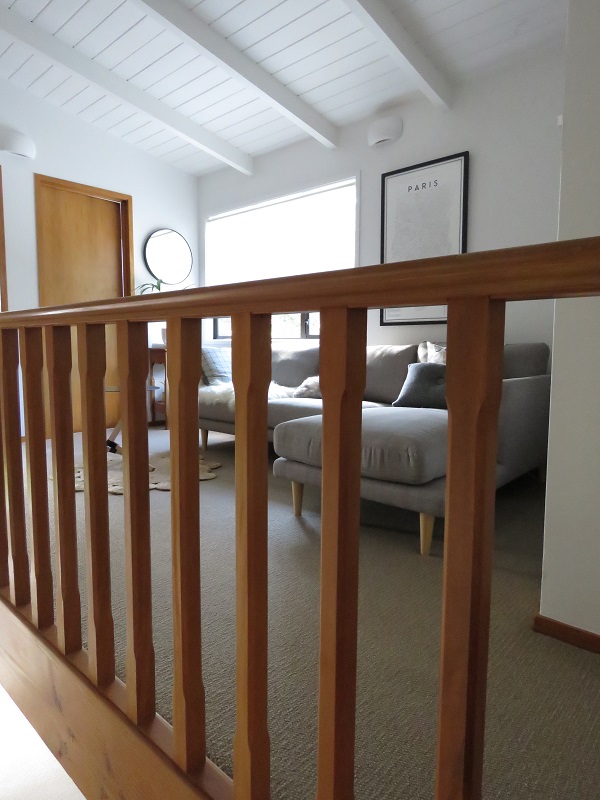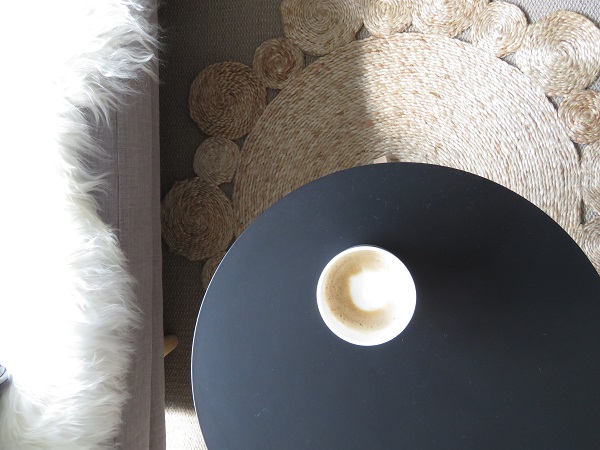 My absolute best buy and new love are the Picture Ledges, they were easy to fit and only $29 each!  They make me smile as they bring back memories from my Primary School Library.  The Le Chat poster is an ode to Westie the cat, who, as you can see after all the upheaval is making the place her own again!
Bye for now – coffee is calling x
Corner Sofa from by Freedom, Ribba Picture Ledge by Ikea, Sofa Side Table by Duende, Paris Maps Print by David Ehrenstrahle, Books from Book Depository , Planter by Freestand, String Lights by Flux Boutique, Rug from The Ivy House