SUNDOWNER
The name Sundowner comes from Africa, it represents the early evening when you can celebrate a good days work with a drink, preferably a G & T, while you watch the sun go down.
I prefer my Gin and Tonic pool side, well before the sun goes down, on a lazy Summer weekend and sometimes I think it's best not to mess with a good thing;  G & T and a wedge of lemon has done us well for many years and likely more to come.
Though lately, as I've sat with my Gin under the shade of our plum tree I've gotten more adventurous and a juicy wedge of fresh plum (still warm from the sunshine) will join my Tonic and Lemon.
When Elephant Gin came to my attention, or rather my door, in a little brown packaged parcel I was happy to give it a go.
Gin is Gin is Gin, or is it?  This Gin has a distinct flavour of 14 Botanicals leaving it floral, fruity and at the same time spicy.  Then, there is the Sloe Gin, wild berries give it this unusual deep rose colour and sweetness, that perhaps I myself was trying to add via a plum!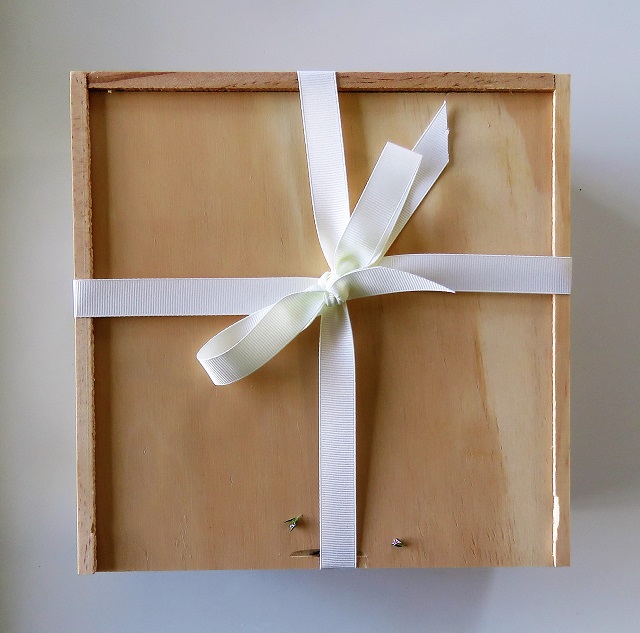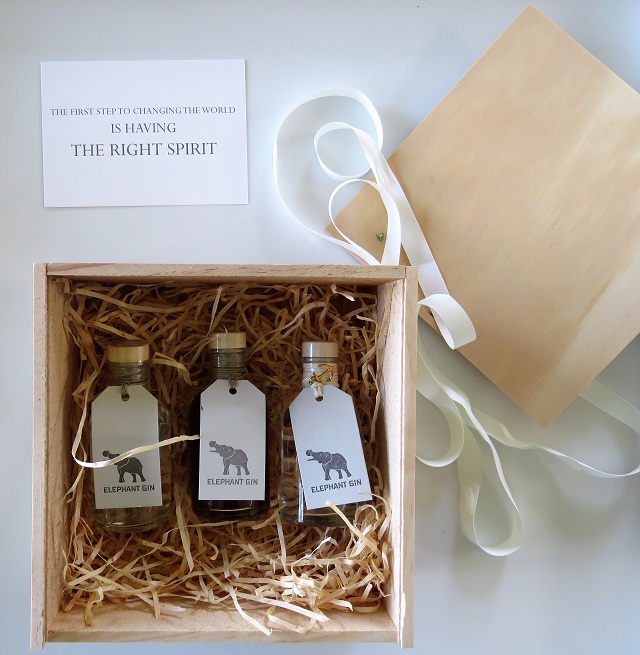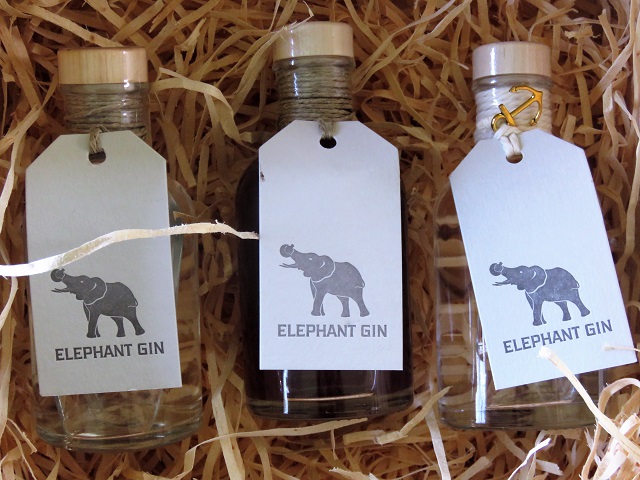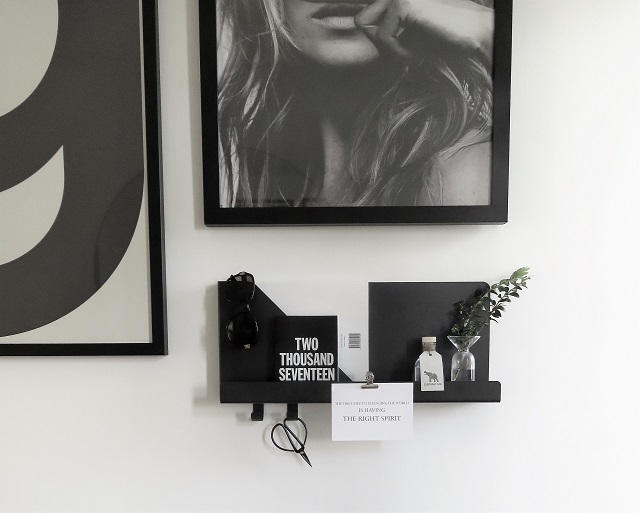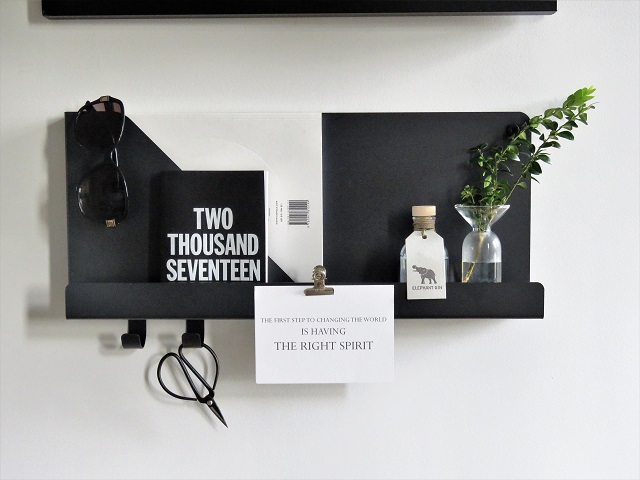 As the name implies this Gin is inspired by Africa, and those African Botanicals add that distinct and somewhat exotic flavour.  It is however, actually made in Germany, and in true German fashion each bottle is embossed with a crest and has a hand written label, though not forgetting the country of inspiration 15% of all bottle proceeds head back to the desert to help preserve the African Elephant.
A guilt-free Sundowner!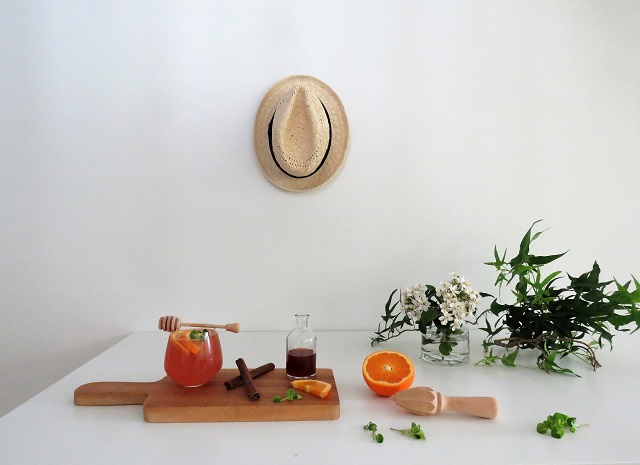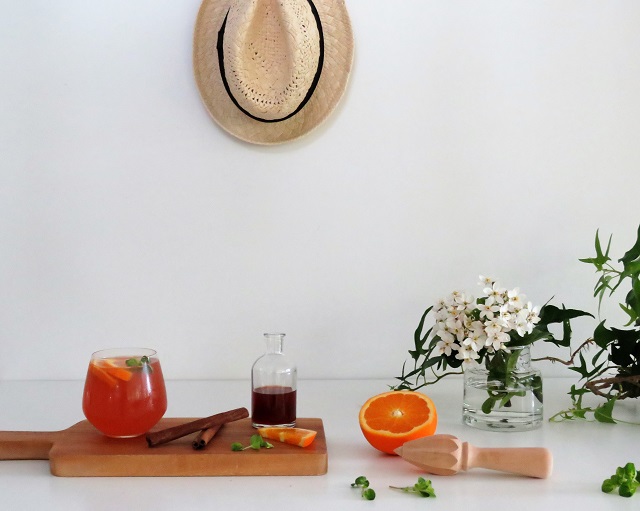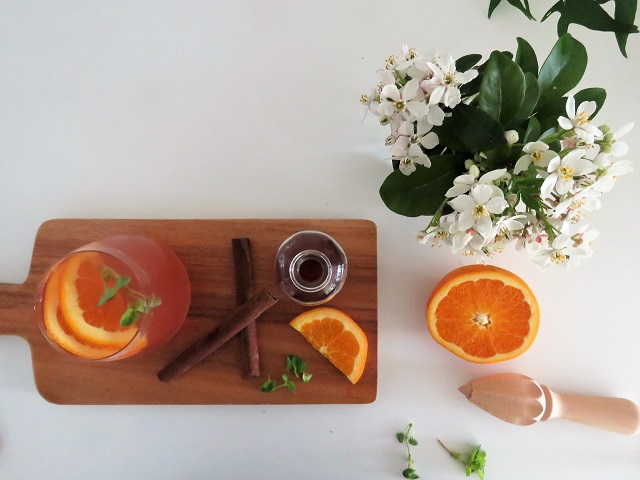 My favourite Sundowner Recipe
50ml Sloe Gin 
125ml Tonic Water
Orange Wedge
Splash of fresh Orange Juice or 1-2 drops of Orange Bitters.  
Ice
Every Christmas Dinner I serve a cocktail on guests arrival.  This one oozes the taste of the Festive Season; I'm picking up cloves and orange combined with the distinct Gin taste, but the berries leave it sweeter, making you wonder if it is Gin at all.  This will be my pick for Christmas Dinner 2017, perhaps served with a cinnamon stick.  I've a couple of months to perfect it!
Photography and Styling by My Little House