HYGGE NZ STYLE
Some of my earliest childhood memories invole the Danish art of Hygge. Pronounced Hoo-ga.  Then, the way we lived our lives was all about Hyggeling, only we didn't know it.  Have we lost the art?  Yes, I believe we have, but to know that you must first understand what Hygge is, and why we need it in our lives.  William Morris; a Designer responsible for the Arts and Crafts Movement in the 19th century believed that the true secret of happiness lies in taking a genuine interest in all the details of daily life.
I can remember once a week the programme, Little House on the Prairie was on TV.  Our family of five would gather to watch it; we had a huge feature wall of schist rock, built by my Father and within it was our fireplace, the sofa; an L-shaped modular, was positioned to centre the fireplace not the television, the television was to the side.  Often times we would have a box of Black Knight Licorice and we would all watch it – together. Looking back our decor was very stylish!  I also remember power cuts as something that happened often, and we loved it, because we would have candles, firelight (in the winter),and play cards or board games.  Now, families are too busy getting ready for the following week to watch a programme start to finish,and powercuts are a hindrance to our lives bound in technology.
We had a huge palm tree in our garden, and it seemed that often nests would fall out, my father taught us how puncture the ends of the eggs with a needle and blow them out, leaving the shell, fragile and beautiful to take care of, to add to our collection of special things. Sometimes, baby birds would fall and we nursed them under the warmth of a light bulb, feeding them bread and egg on a match stick until they were strong and we could let them go.  I can't remember one ever dying, though they probably did!  Now would we take the time to nurse those babies, would we notice them, or would we even have a big tree in our garden from which they could fall?
So whats different?  My mother did work, but not until we were at school, and then it was part time, we didn't have computers and there was only one television per household.  Things like a box of licorice was a treat, we didn't get sweets or soft drinks often, only on special occasions and toys or presents were only for Birthdays and Christmas. Because of this we looked forward to things, things that were simple or free, like licking the spoon on baking day, like visiting the elderly neighbour to take her vegies or flowers from our garden, like playing in our hut in the eaves of the garage roof, where an owl had also taken up residence, like cutting out the pictures on the Christmas cards after mum had taken them down in the new year and divided them up between us three girls.
Was my childhood idyllic?  No, it was normal.  What will our children remember?  Memories like those I have just shared?  I think not.  Sadly.
And so stop, gather your thoughts, take a breath, read a book, craft, tend the garden, bake, cook, eat.  Invite friends and family to enjoy your home with you.  Potter!  Yes potter; do nothing much, amuse yourself, tinker about, do odd jobs.  I am a pro at pottering!  Children need to potter; don't go out, stay in, be bored; bored is good.  Dig for worms, plant some seeds, play some games, swing on the swing and day dream, walk the dog, sit and drink your coffee and then come dark why not light some candles.  Create the atmosphere that makes you relax while you enjoy your favourite wine out of a beautiful glass; don't keep beautiful things for a special occasion, make every occasion special.  Hygge.
This is not an excuse for us to become lazy, complacent and forget our goals, or not plan ahead, I simply mean that you don't need to 'do' all the time.  Just 'be'.  That is Hygge.
How to Hygge your Home
To want to stay home you first have to create an environment that reflects who you are, and makes you happy.  Not many of us have been lucky enough to build our homes from scratch; we have bought or borrowed them from another family and we have to rework that home to suit us, to provide us with comfort, privacy and safety, a place to hygge.  Click on the title for links to more information.
Plants add life and purify the air; cluster them, hang them and dot them throughout your home.  If you are more of a floral person then make sure you plant your garden so that you can have a posy or two all year round.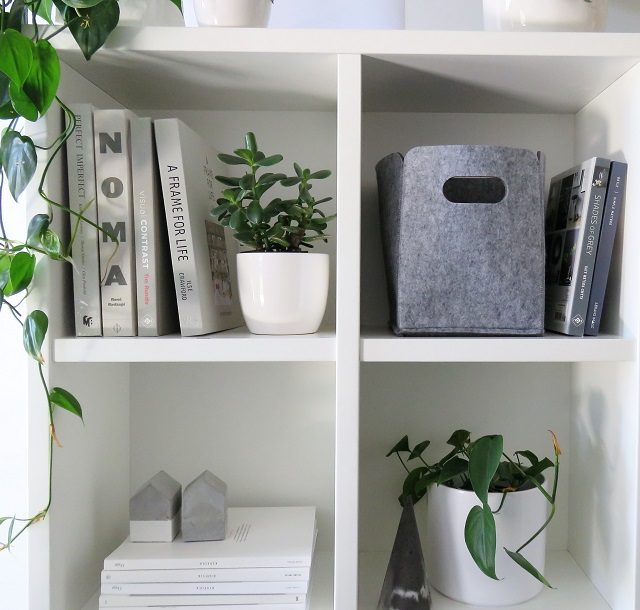 Collections tell the world about you.  Things you have gathered either from your childhood or more recently will make you happy, display them in unexpected places and move them around.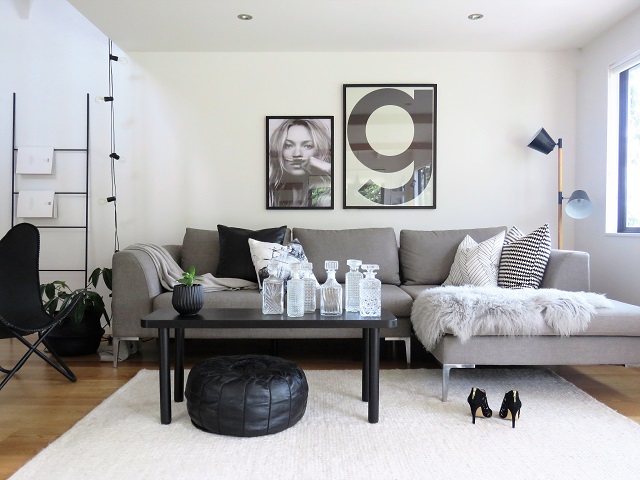 Lighting.  Rather than use our traditional, functional downlights all the time add in lamps and pendants, at least two to three per room.  Use them to create pools of lights on parts of your rooms, thus creating a feeling of peace.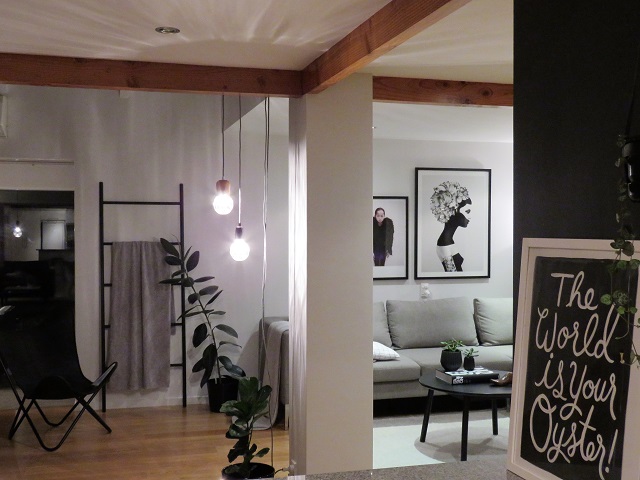 Candlelight is one of the easiest ways to make your home feel cosy.  They don't have to be scented or fancy, a beautiful holder with a few basic tapered candles is a simple and cost effective way to Hygge.  In saying this smell is important and candles are a beautiful way of scenting your home, however burning them constantly can be expensive.  I've invested in a plug in oil burner and mixed my own essential oils.  This gives my home a unique smell that is also uplifting or calming or purifying depending on the mix and mood.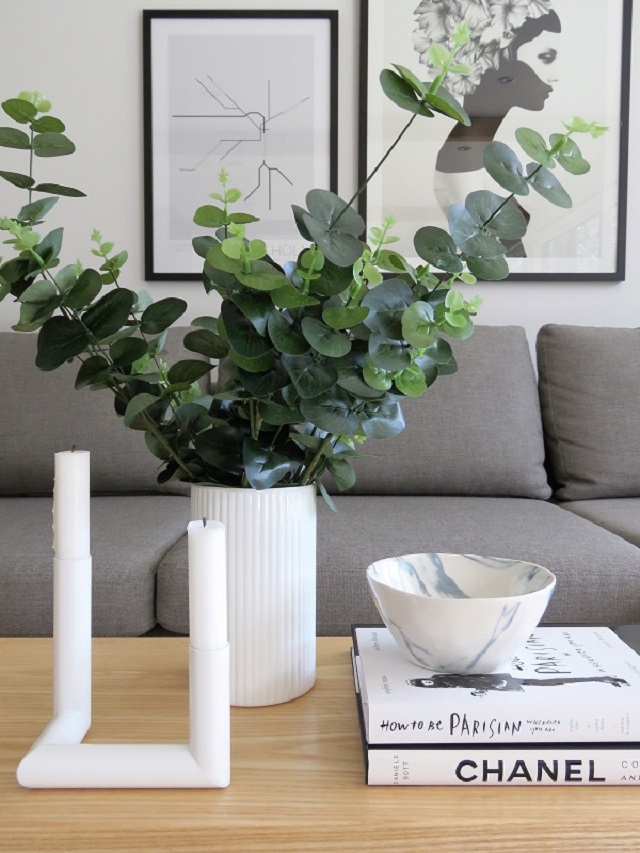 Spaces. Each room in your home has a function.  Look at each one to see if it works for your family and friends.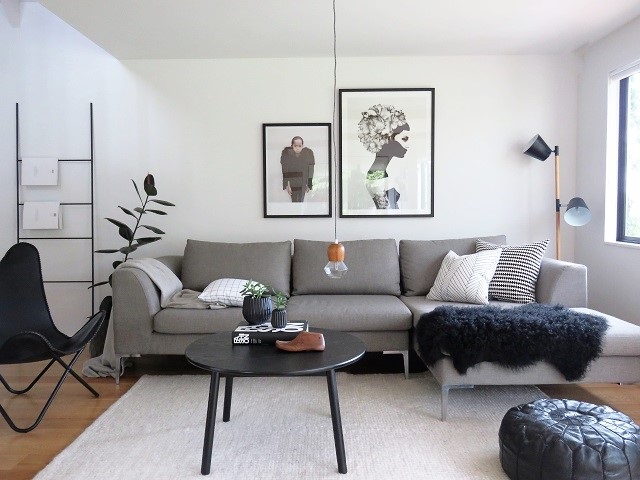 Mix and Match.  Old and new create a perfect harmony when done right.  An old dresser with new ceramics or old china on a new dresser, these two opposites create a space that is interesting and Hygge.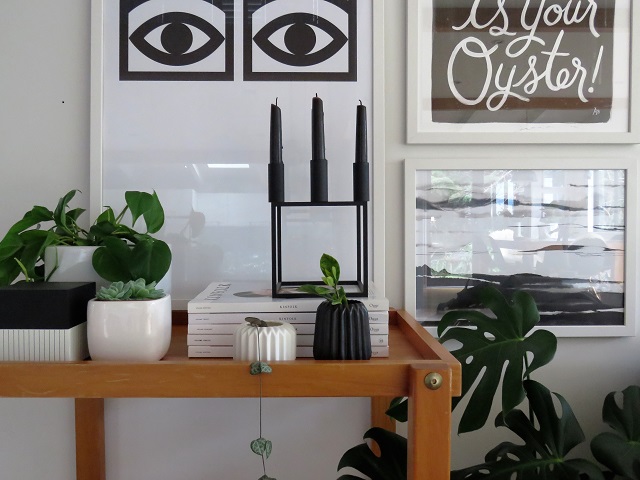 Rugs, cushions and throws  Layering these soft furnishings gives the illusion of warmth and comfort and creates cozy spaces.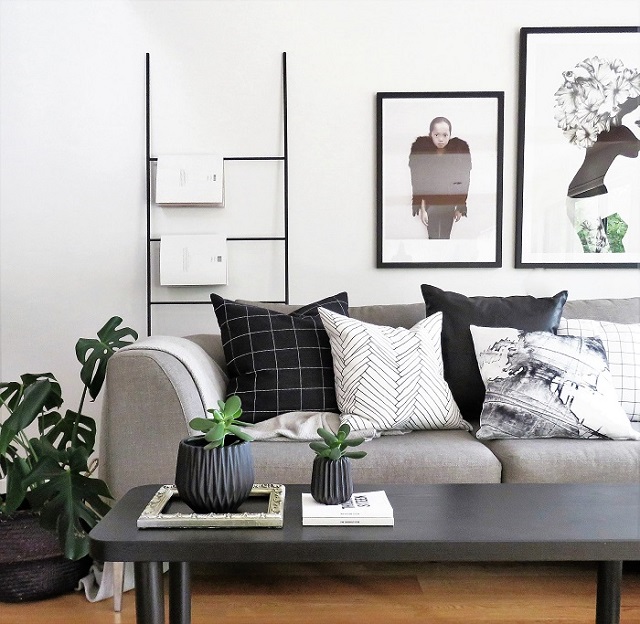 Music.  Sometimes I just enjoy the peace and quiet, living rural we get a good dose of birdsong and nothing much else.  When I want to listen to my favourite music I use a Tivoli and my phone.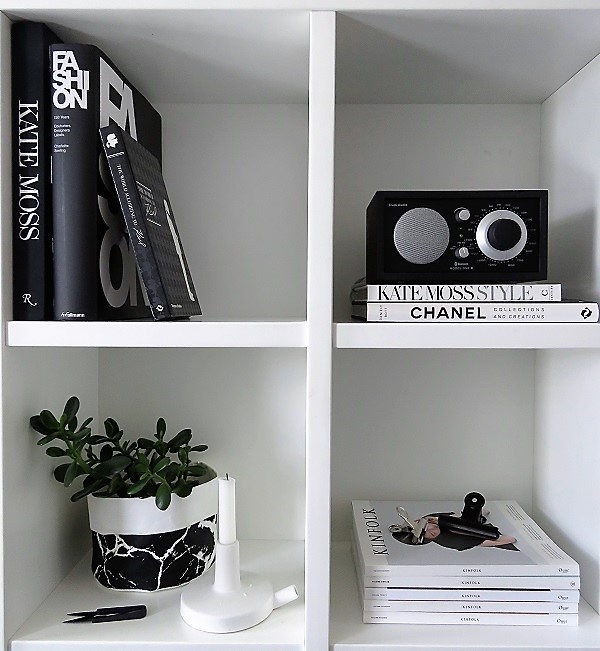 Outside  In New Zealand we can spend alot more time outdoors than in Scandinavian countries.  I'm not sure we appreciate this.  Think about creating a garden that makes you happy, even if its pots on a deck, add a chair and take some time to get out and soak up all that lovely Vitamin D.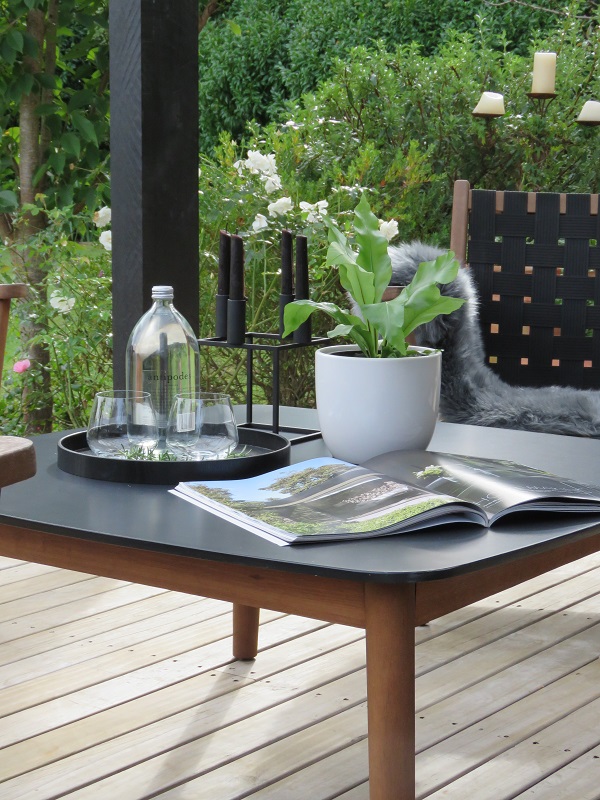 Is Hygge important to you?  My son, who is currently studying in Norway had an orientation session on Hygge before the University Semester even started; this is how important it is in Scandinavia.  The art of contentment, I agree, it should be compulsory in our education, then perhaps we could be the happiest people in the world, or perhaps the whole world could be happy!
All thoughts in this post are based on my experiences as a child, a mother and a teacher.  Home advice is given from my experience as an Interior Designer and Stylist.
Photography and Styling by My Little House