IT'S A WRAP
Gone are the days we buy a three pack Christmas wrap bundle at the supermarket, no, we'll leave that to Santa for the Children's stockings.  Let's face it, today we are all about aesthetics, if something looks beautiful then it warms our hearts and encourages our minds to seek out the beauty in everything around us.
The Christmas Table at my little house is all about a theme, we've had Geometric Glamour, Woodland Winter, Vintage Vogue and French Faire.  Last year was all about my sons impending lifestyle change to Oslo so it was all about Norwegian Peaks and Mountain Flowers.  Interesting tablescapes don't have to be daunting, take a look here for some really simple ideas that I've thrown together using bits and bobs from around the home.
I like my wrap to incorporate the Table Theme and this year it's (ssshhh, its really meant to be a surprise on the day) all about Home; Home Sweet Home.
I've put together three inexpensive wrap options that you can have a play around with and I've included tips on how to bring the look together.
Marble Luxe
Marble Wrap (it's not actually a Christmas wrap) from Whitcoulls
Silver Tree Decorations from Spotlight
Black Ribbon (I've been hoarding it it seems)
Black Tags (not actually Christmas Tags) from Spotlight
Faux Eucalyptus Sprigs (cut to size) from Kmart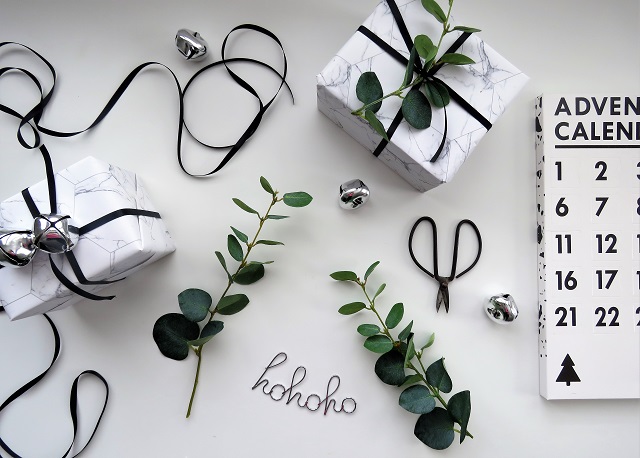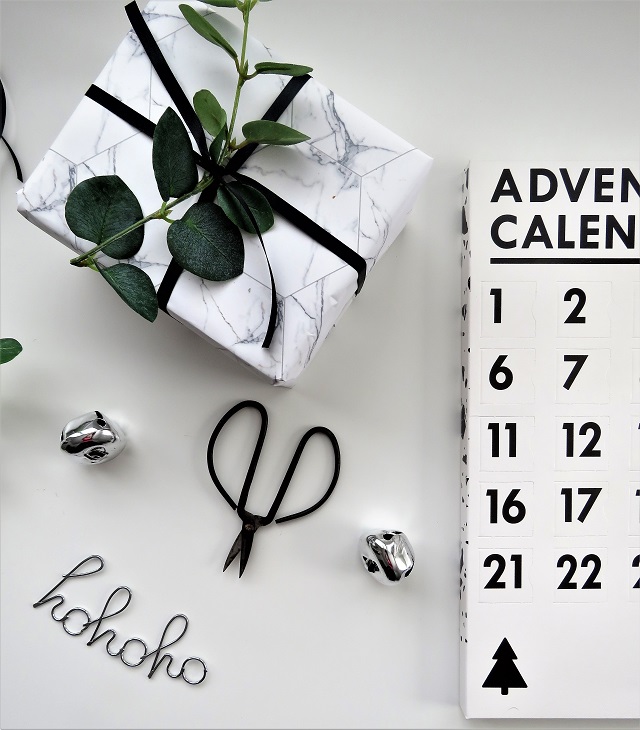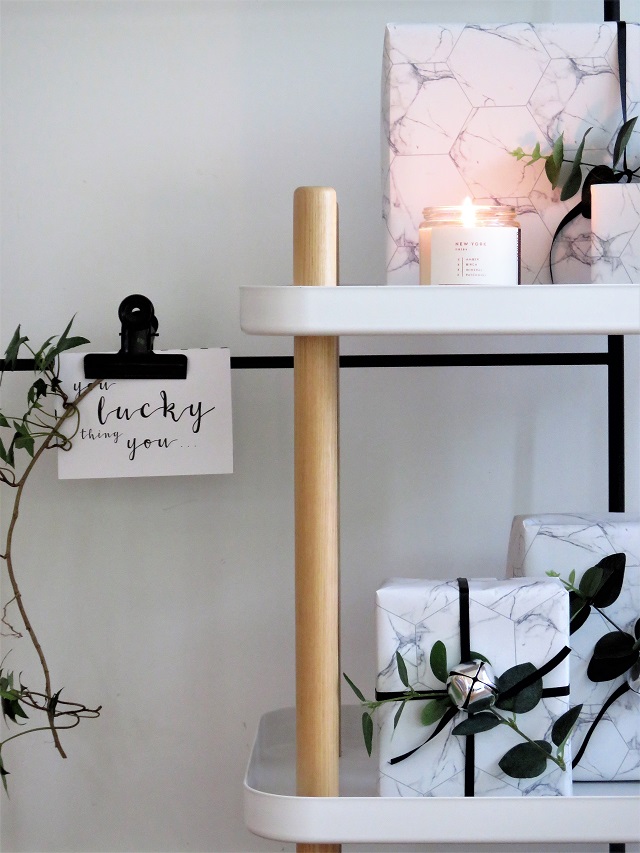 Advent Calender from Made of Tomorrow, Trolley and Candle from Nest.co.uk
My Little Garden
White and Silver Star wrap and matching Gift Tags from Adairs
Twine (I had this)
Sprigs of your favourite plants.  I chose Ivy and Jasmine as they grow just outside the dining room and are quite spectacular at Christmas time as they cover the fence visible from the Dining Table.
Note; you will need to cut the sprigs and tuck them under the twine on Christmas Eve or Christmas Morning.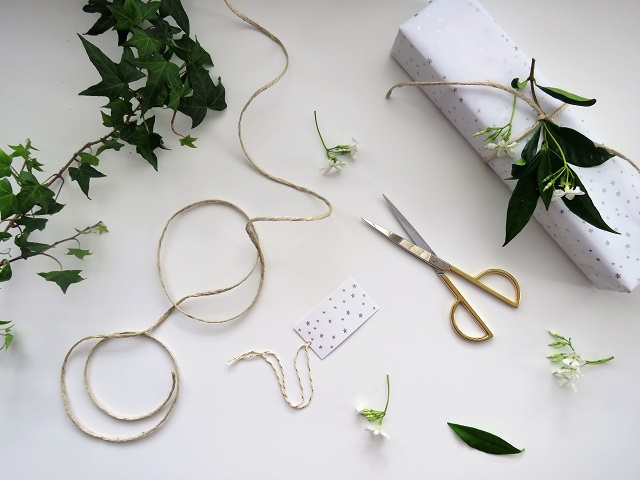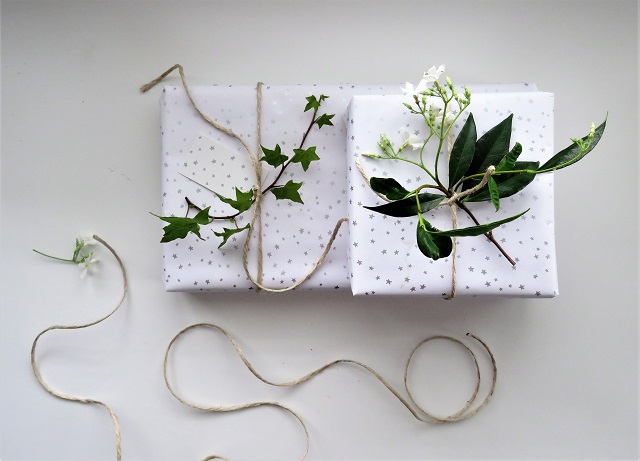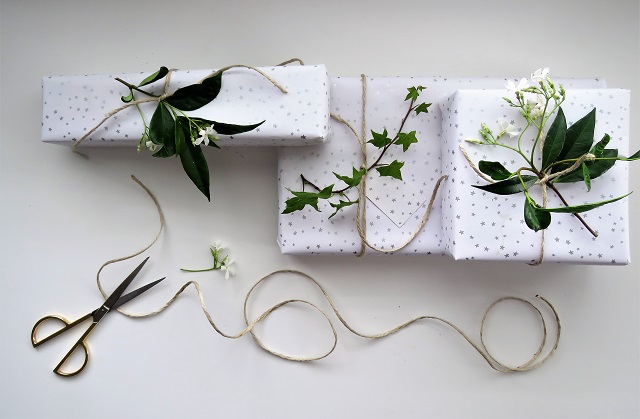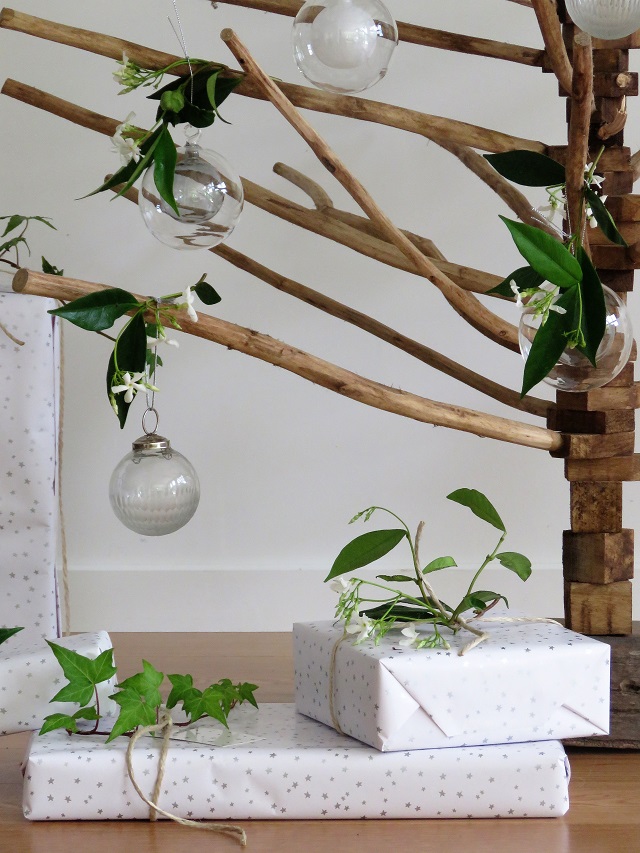 Christmas Tree and Decorations from Adairs and Gold Scissors from Nest.co.uk
Home Sweet Home
White Wrap from Whitcoulls
Wooden Christmas Decorations from The Warehouse
Ribbon from my stash; an old chocolate tin where all the ribbon that arrives at my little house ends up waiting in hope for its future purpose; and what could be more important a purpose than Christmas?
Felt Balls (I had these)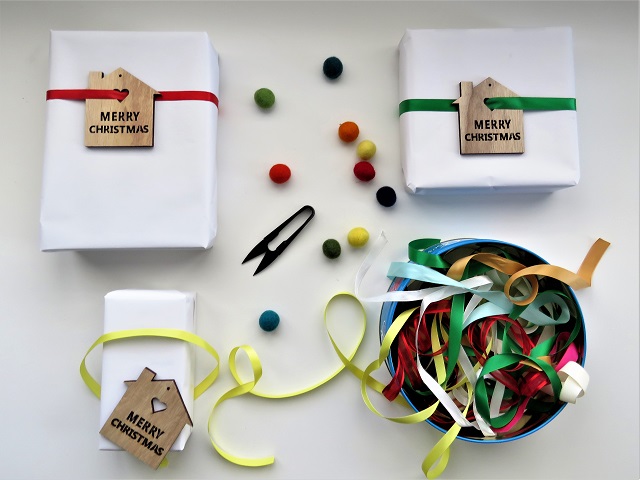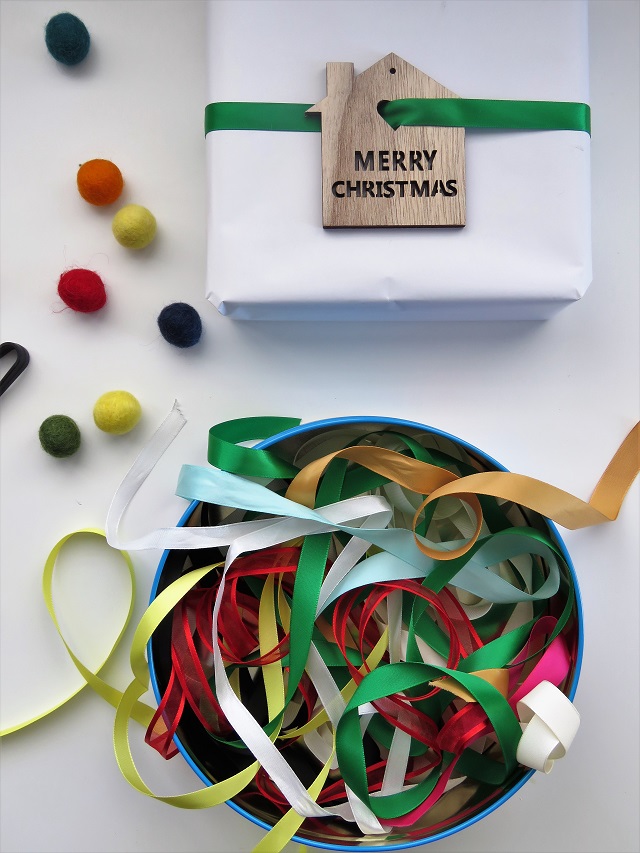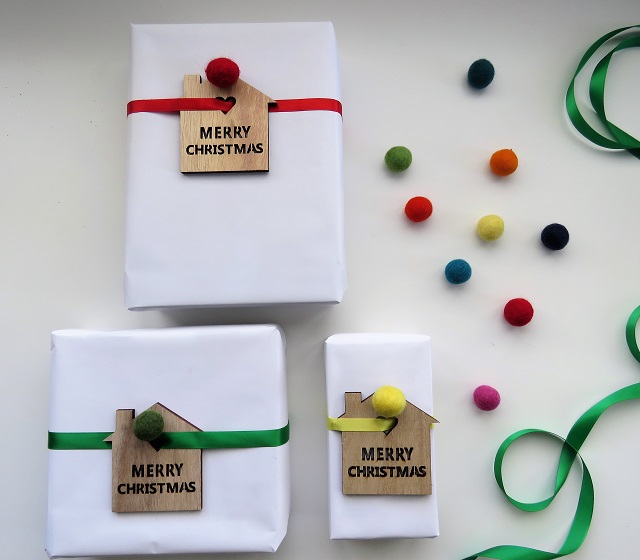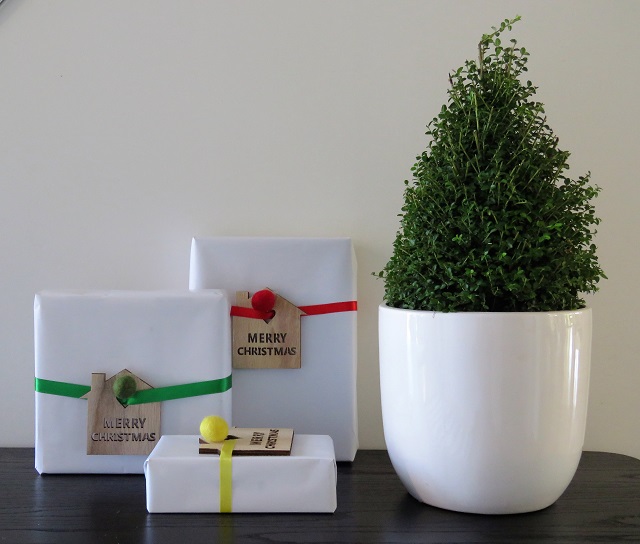 Tips
Buy the adornments such as decorations during the sales; I picked up the little wooden house cut outs for 30c during the last years Christmas sales knowing they would find a use.
Save your old ribbon, you will reuse it.
You don't have to use Christmas Wrap, anything, even brown paper will look stunning if you adorn it with beautiful things.
You don't have to match everything, for example if you run out of the main paper you are using, supplement it with a plain one, but keep your adornments the same.
Set up a home wrapping station in the spare room or office and make sure you have everything you need before you start.  Nothing is worse than getting half way through and running out of tape or string.
Photography and Styling by My Little House