MY NEW LOVE | STRING SYSTEM
Hello my new love.
You are perfect for my little house.
The String System is Swedish in origin; it was designed for the smaller spaces of their apartments and works a treat with its unobtrusive design.  Launched in 1949 it was a minimalistic, simple and adaptable option for shelving in commercial and domestic spaces and it has gone on to become an icon, achieving awards and its rightful place in the history of design.
My home is my haven and spending money on my home has never been a difficult choice.  After a day out and about, being able to return home to a space that reflects who you are is of utmost importance, a space where above all you can feel safe and relax.  And so, while the string system is not the cheapest of options it is something that will not intrude on your space; it subtly adds a new dimension without taking anything else away, it will give you in view and out of view storage and you can add to the system as your needs change.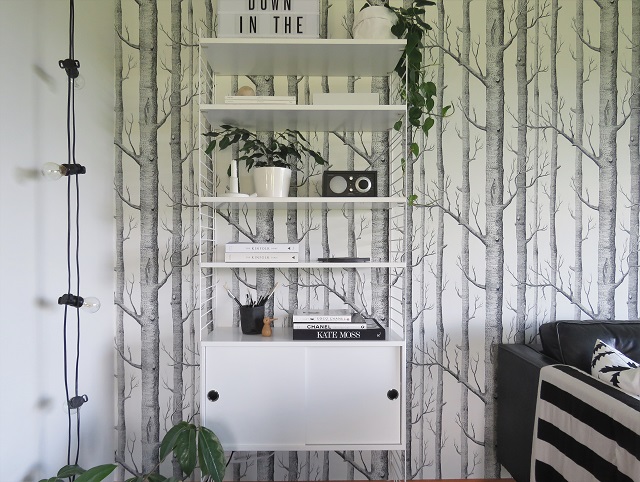 Take a look over here for tips to creating a great vignette
Photography and Styling by My Little House