STYLING 101 | HALLWAYS AND ENTRY
Having an open plan layout means that hallways are not in abundance in my little house.  In fact, during renovations I actually created them (losing precious space in the process) just so I could have them!
Many Mid Century homes find themselves in this prediciment; the craving for light and open airy spaces not seen prior to this stage of architecture necessitated spaces that lacked doors and hallways.
I wouldn't trade my open-ness, I love the ability it gives me to view most of the house from a central point, it suits our stage of life and is pivotal for entertaining.  I'm not so sure a young family could cope with the lack of walls, nor a family with more than one teenager.  Should we have been blessed with more than one child we would have made changes to the layout; the mezzanine floor would have been closed in, creating a space for teens to hang without being viewed from the lower level, thus also giving them more bedroom privacy.
Our entry is a space that opens up into the kitchen, dining, living area by a simple opening in a wall, without doors it allows the home to be viewed on entrance.  It usually provokes a sigh from visitors as if it wasn't what they expected as they came into the front door.  Speaking of that front door, I would love to change it to glass, our home is well off the road and I think I would enjoy the view out to the paddock and manukas beyond our driveway.  The space is a decent size, enough for a table some art, a rug and of course some greenery.  The ceiling is low here but due to the expanse beyond it doesn't feel oppressive or small.  The only hallway I possess is one that leads to my master room, its about 3.5 metres long and leads only to the door at the end, it is wide and houses sliding doors to the left and for the length of it, which when opened reveal a built in study on one side and a linen cupboard in the other.   The opposite wall is home to some art.   The other very small hallway/alcove leads to a family bathroom; it has a higher ceiling point and I've hung a simple pendant to give it a feeling of its own space and draw your eye to the pitch. Muuto dots finish the space without giving an appearance of clutter.
Tips for Hallways
Though often forgotten hallways are important as they lead you on a journey to the other spaces of your home.
By adding some art and plant life you are making the trip to your other spaces all the more enjoyable.
Make sure they are painted in lighter colours to avoid seeming dark and if needed a solartube or skylight will make them feel more open and airy.
Include good overhead lighting and softer lighting such as a low wattage wall light that can be left on if needed.  Make sure switches for the lighting is located at the start and end of the hallway.
Sometimes a hall runner is appropriate but not always, a hallway needs to be wide if you want to define it with a rug/runner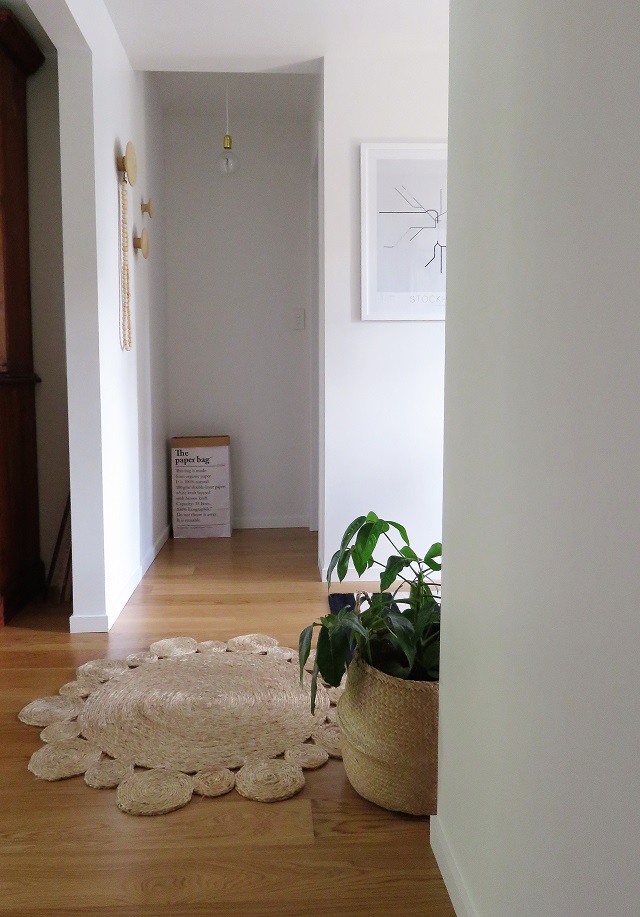 Tips for Entrances
One of the most important things to remember is that the entry should give the visitor a moment to pause before they carry through into the next part of the home.  That pause should give them a feeling of peace for where they are, and curiosity into what they may see next.
Include something of interest to look at.  Art is always appreciated in this space.
A mirror can be useful for quick touch ups.
A table, if your space is tight use a bench seat, this also doubles as somewhere to sit to take shoes on or off.
Table Top vignette of things you love and include somewhere for keys and like to be stowed.
A good light source.
A rug to define the space and include a good non slip underlay.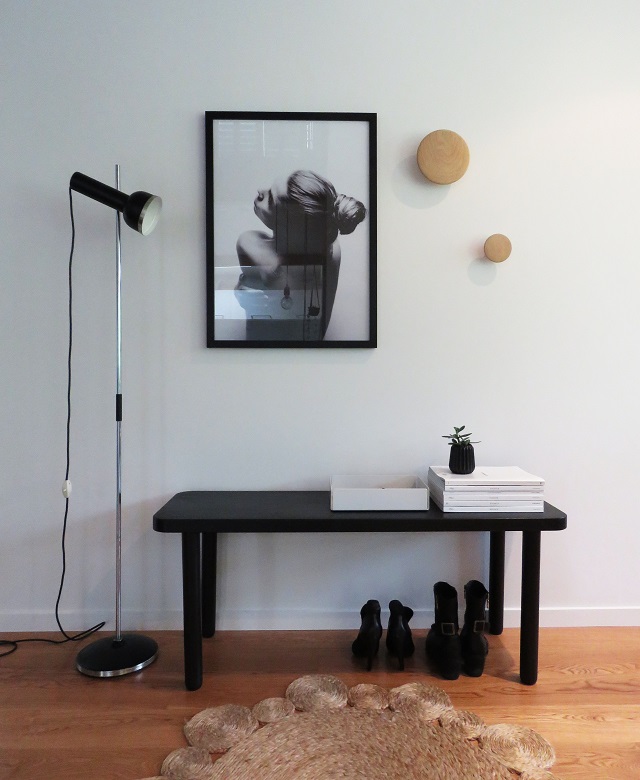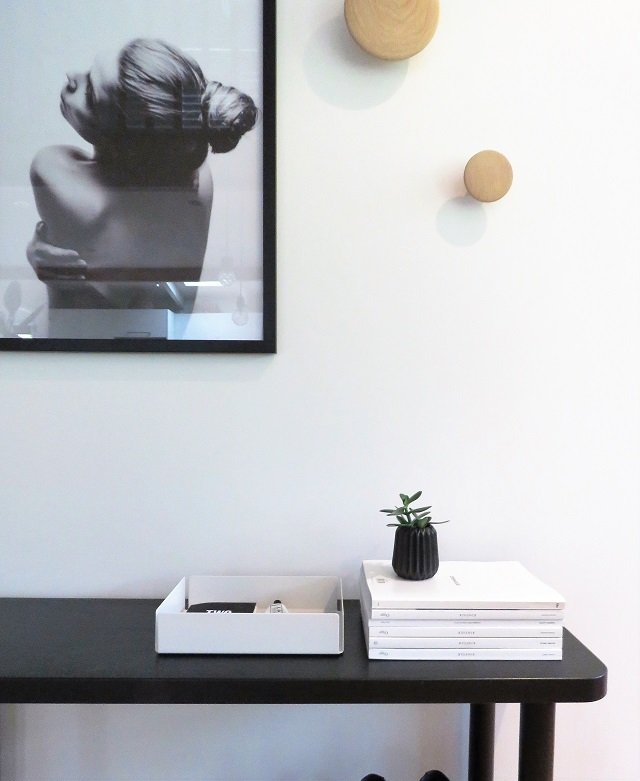 Read more about how to create an entrance here
Inspired?  Next up The Bathroom
Photography and Styling by My Little House