Truth be told I am just a little nosey… I love to go a-wandering around open homes, but these days the web often wins out especially when the open homes tend to be on the other side of the world!
Here are a few beautiful living rooms to nose around.  I've added in some tips and tricks to help you on your way, which one will be your inspiration?
Decide whether you want an accent colour or a bold striking room with a mixed up colour palette.  Both are equally lovely depending on the look you want to achieve.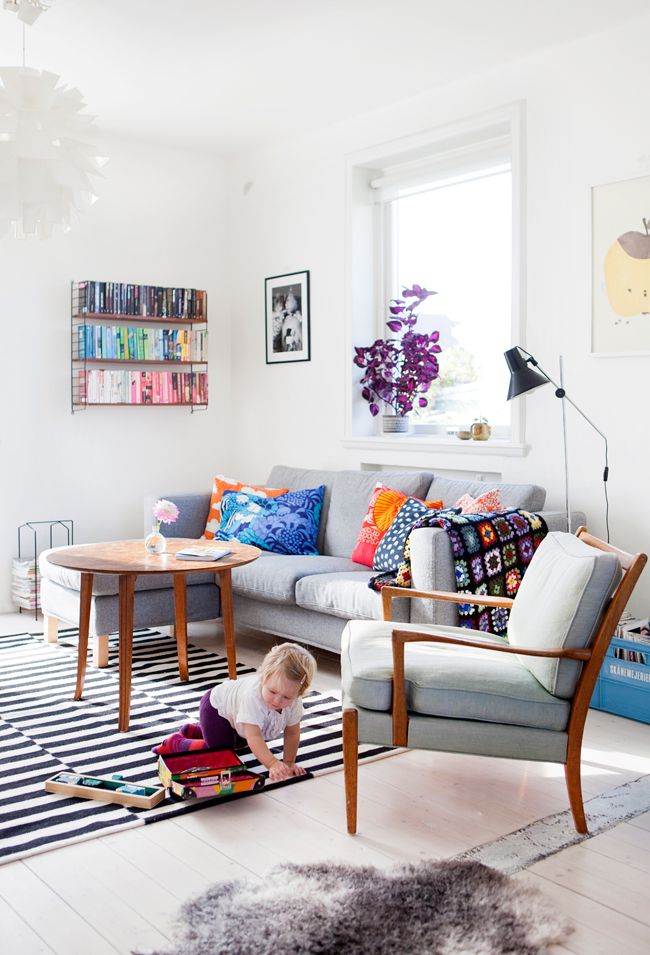 You can add in one bold colour item in an otherwise neutral room.  Make sure it is a colour that you not only love but that will stand the test of time with children and animals.  This blue works well due to its calming and forgiving nature.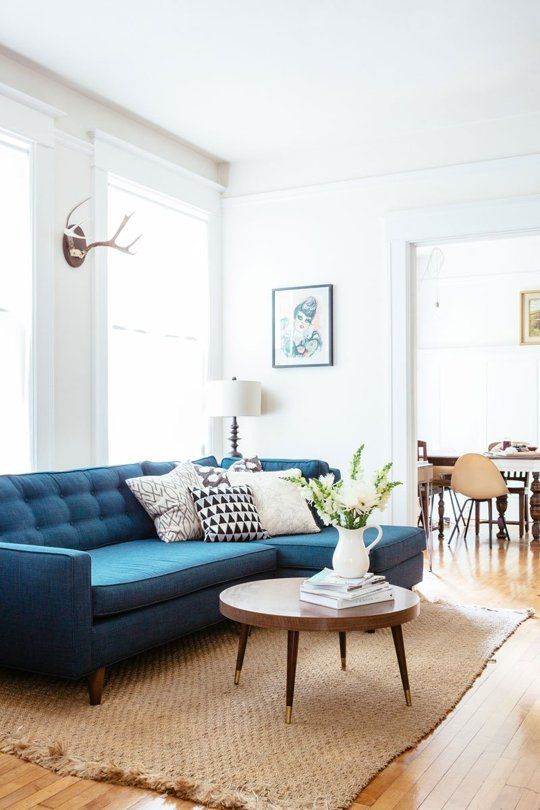 Be playful; we are usually lucky enough now to have two living spaces, make one more formal and let the other show your playful side.  This can be a subtle addition of art, cushions or accessories.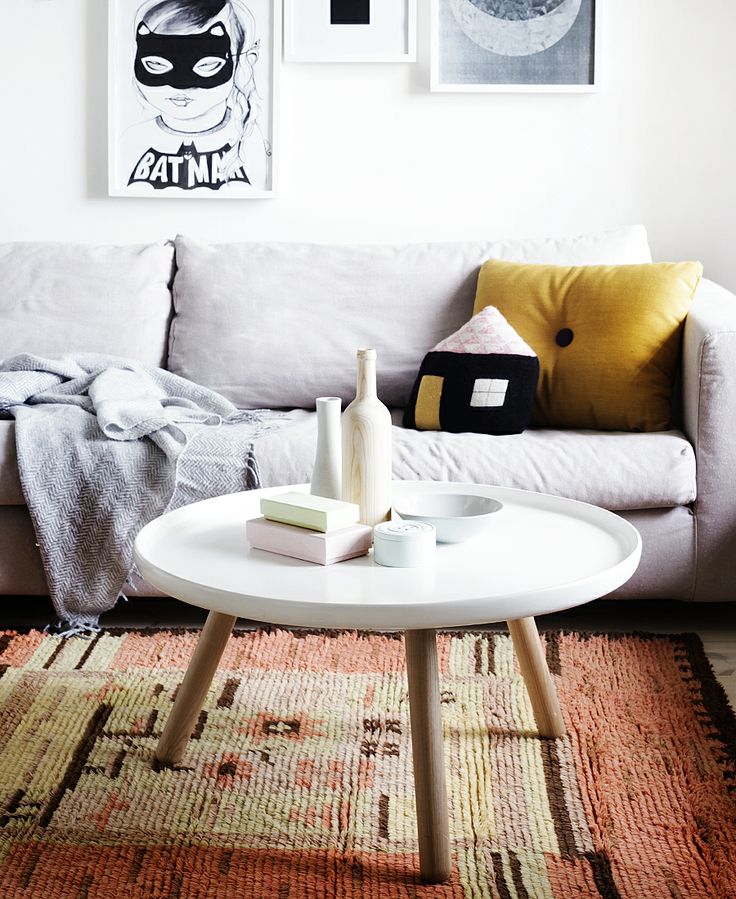 Use your rooms features to create a visual point and create symmetry around it; it could be beautiful windows or a view from them, a statement piece of furniture or art or simply a painted or papered wall.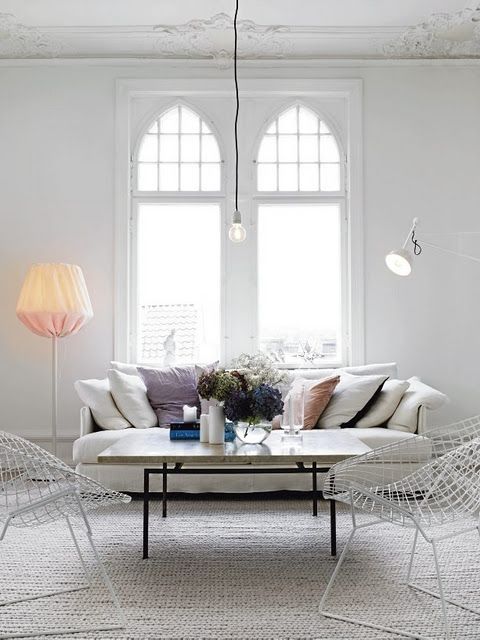 Use texture instead of colour, texture can include your lighting and plants. 
Leather sofas may seem to be phasing out but trust me they will always be in vogue especially in beautiful aged brown.  They are so practical and while you may hanker for a fabric sofa to plunge into if leather is your only option just add cushions and throws or even a sheepskin to warm it up.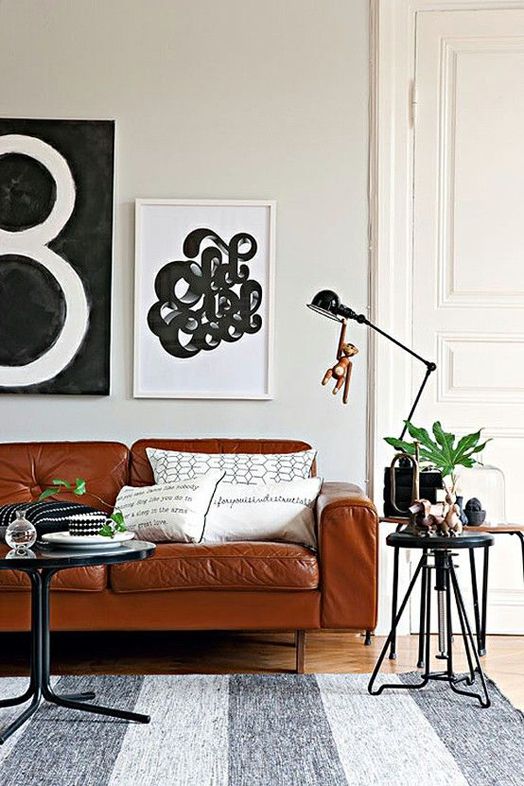 Create beautiful corners.  Okay so it may seem staged but everyone wants to look at beautiful things.  Make your everyday items into a relaxed display on a side table.  Trust me you will have everything you need in your home already if you let it tell your story, even this book and orchid look lovely teamed with the reading lamp.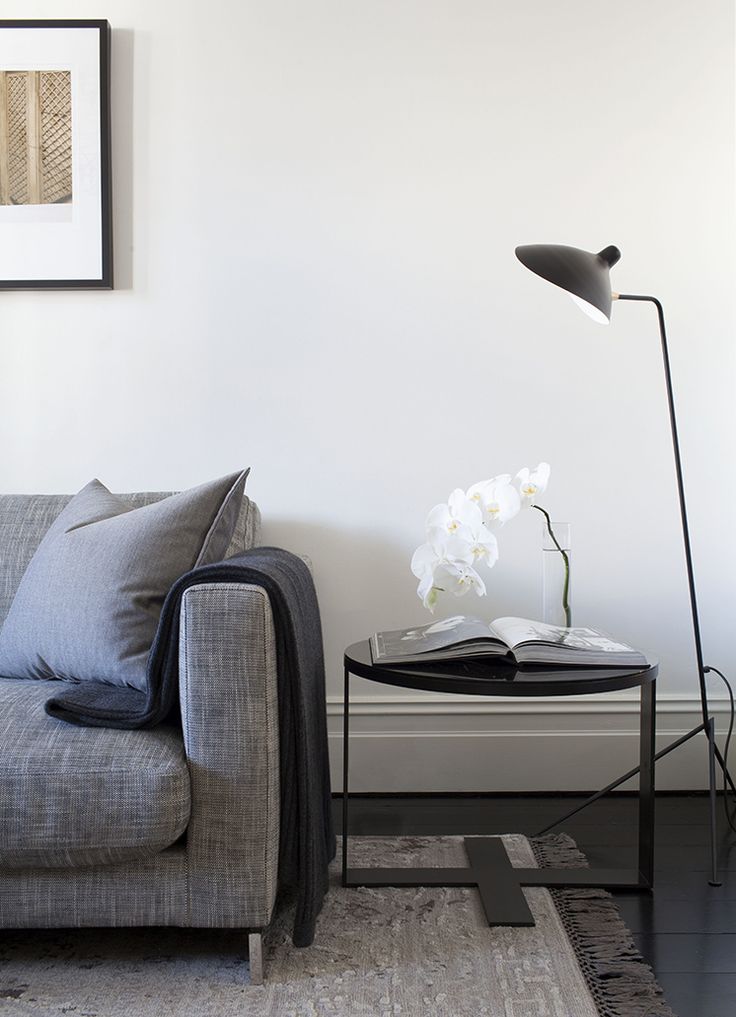 Beautiful spaces don't have to cost a lot of money, this living room is styled on a budget using re purposed furniture and natural items.  Floating shelves provide a cheap and effective way of providing a visual point and you can swap around the items as often as you choose to create a different look and even colour scheme.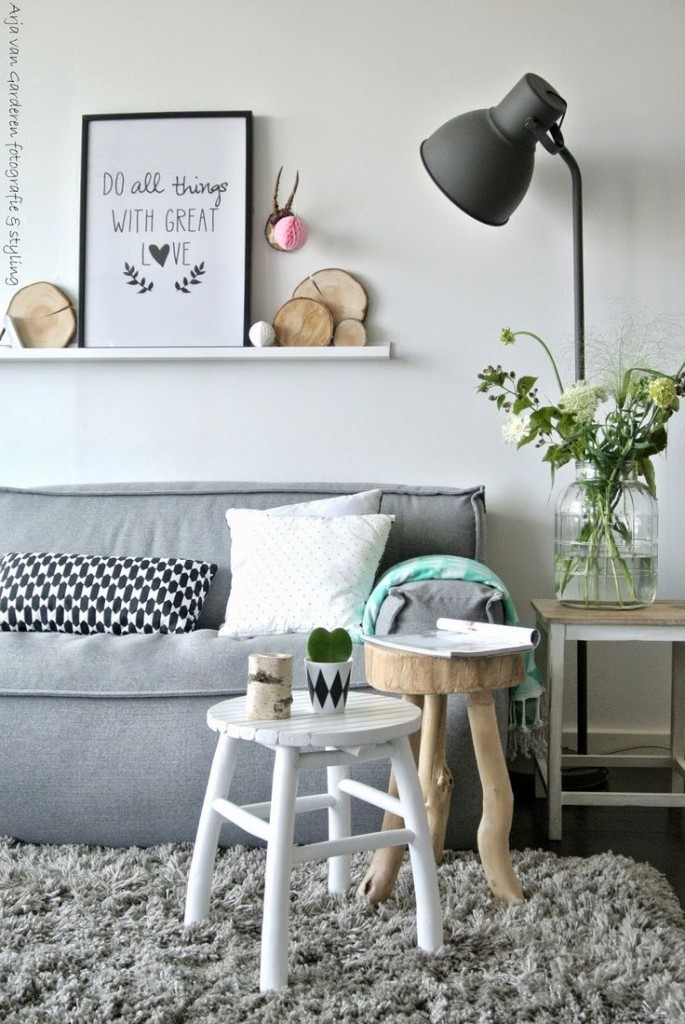 Unusual lighting can add a bit of glam to an otherwise expressionless room.  Try and steer away from just down lights by adding in some simple pendants as a feature.  See more lighting ideas here.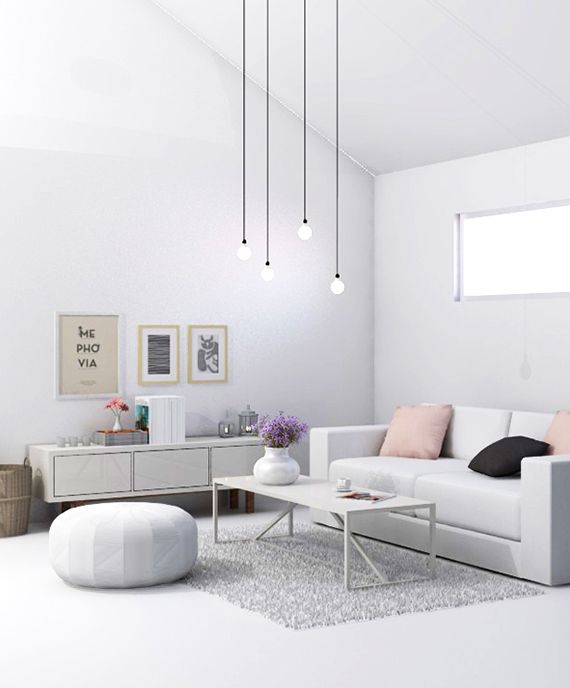 If you love neutrals but want to add warmth think copper or gold as an accent. See a stunning makeover here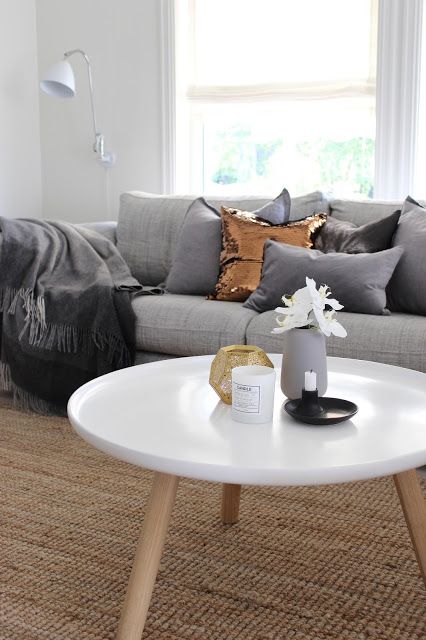 I know there are no Televisions on show here, they rarely show them in styled photos however we all have one so while it may have to be the dominant factor in your furniture placement make its presence beautiful.  I love this use of art to disguise it and the beautiful mid-century cabinet.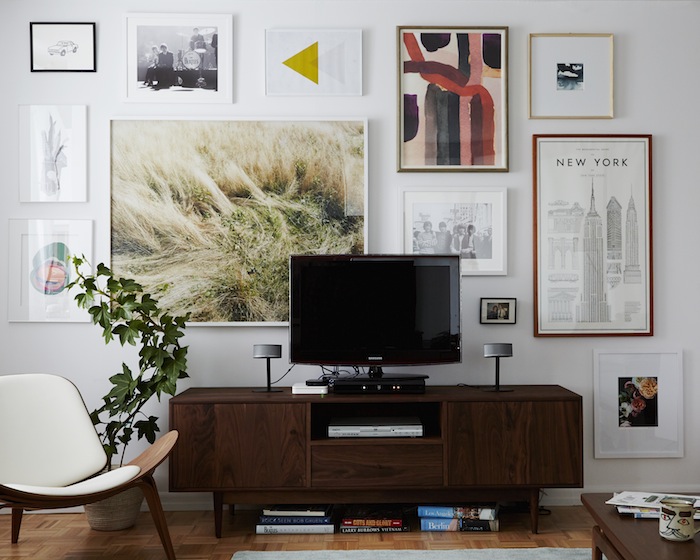 Create a statement with an art wall.  Anything goes as long as you love it.  See ideas for placement and framing here and here.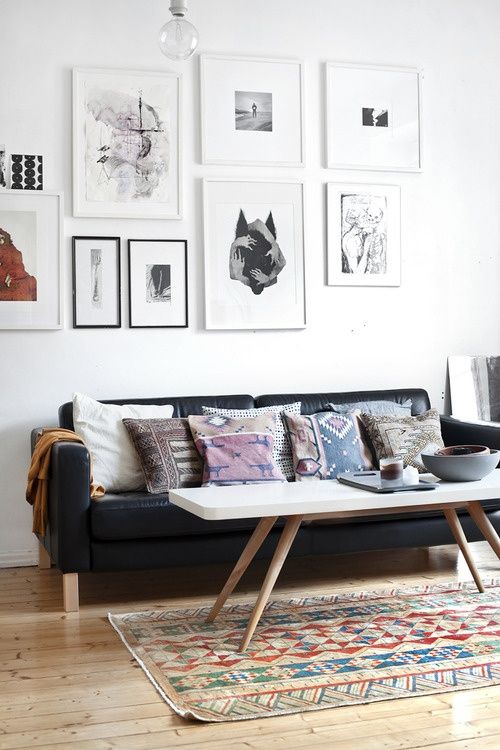 Create glamour with a pastel cushion extravaganza!  Pastels are pretty but not always practical.  Use them in accessories rather than large pieces.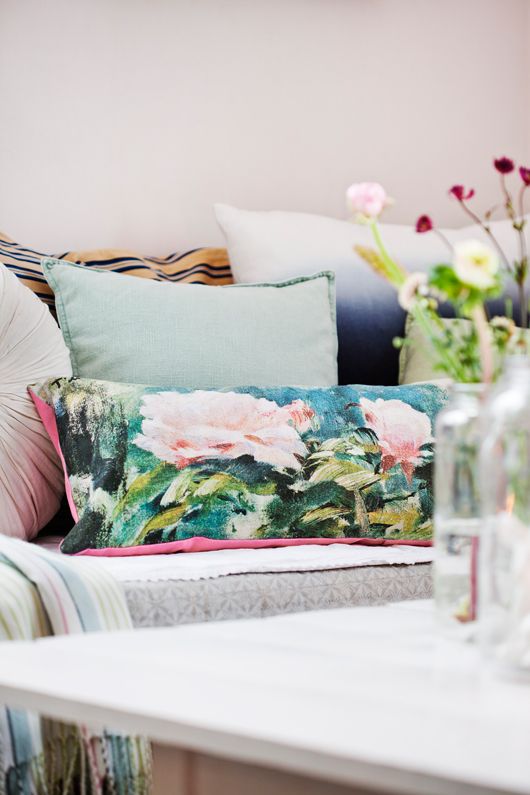 And don't forget your coffee table or tables as the case may be, nowadays rather than one large statement piece choose a variety of smaller ones for a wow factor and no; they don't have to match.  See some ideas here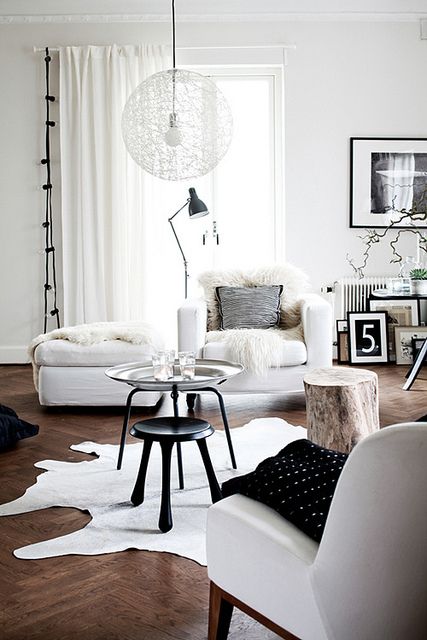 Vintage inspired spaces always have a special place in my heart, I love to see old pieces brought back to life and telling a story.  If you can't bring  yourself to go the whole hog add a touch here and there to create a little whimsy.  Floor cushions or poufs are great for adding extra seating in a small or oddly shaped rooms; big and comfy even adults love to use them in a relaxed get together.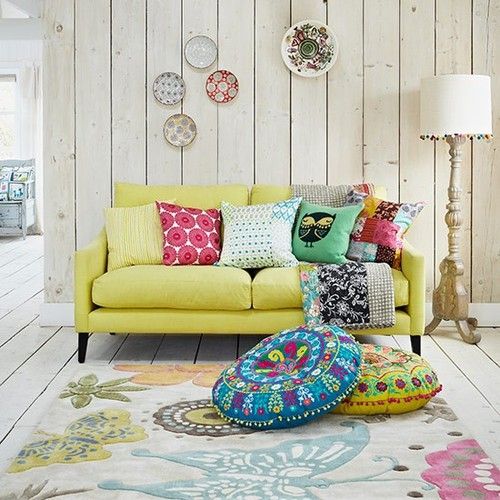 I haven't made individual mention of a rug as they adorn every image above.  There used to be a lot of rules around rug size to sofa size but now really anything goes.  If you want or can only afford a smaller rug make it proportionate to your table, that way the room will still look balanced.  And remember they are not just for warmth they give your room a homely feeling and add texture and/or colour.
So there you are a busy week may you have ahead creating some delight in your living space. x
See these and more images here on my Pinterest page and learn the art of styling your sofa here.